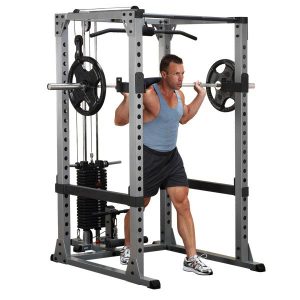 Not every power rack is built equally. This is why you should treat every power rack differently. If you are new to buying a power cage, there are fair enough chances that you will end up buying a useless rack.
There are so many factors, features and things to look in a power rack that you just cannot afford to go unprepared.
Size of the Power Rack
Power racks come in different sizes. There is no standard size so it is better to choose a size that's appropriate for you. If you are tall, make sure to buy a rack that's taller than you and if you are short, buy a power rack that's short.
If multiple people have to use the power cage, choose one that's of average size.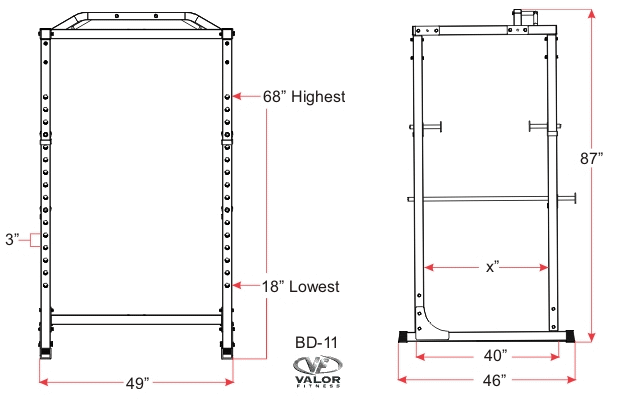 Dimension of the Rack
Before you go out and purchase a rack, you should first decide as to where you will put it. You need to select the exact location and then you should take its dimensions. This is critical in the sense that you have to put your rack there and it must fit there.
There must be enough space around the power rack so that equipment can be used easily. If it is too congested, you won't be able to exercise freely and in this case, you should buy a tinier rack to save space.
Stabilizer
A stabilizer is a bar that is installed at the backside of the rack at the bottom to maintain its balance. Stabilizers are optional. The issue with stabilizers is that they block your way. You cannot exercise freely with a stabilizer hooked up.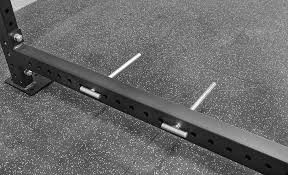 You can buy a rack without a stabilizer. Though it seems a good way to exercise when you can move around freely but such racks are not stable and can lose their balance when not anchored.
Therefore, a good idea is to choose a rack that comes with a removable stabilizer. You can remove the stabilizer when using the rack and can put it back when not in use.
Ease of Use
Adjusting a power rack can be a pain especially if it comes with pin and pipe safety system. If you are new to using racks, you will be easy to go with it but there comes a time when you start hating it. This is why a lot of people prefer spotter arms. Straps are easy-to-use so better make the right decision with your first purchase.
Does It Comes With Accessories
You cannot use a power rack without supporting equipment and accessories. Therefore, make sure that your power rack has the accessories you need. If it doesn't come with accessories that you need, it is better to buy from another brand.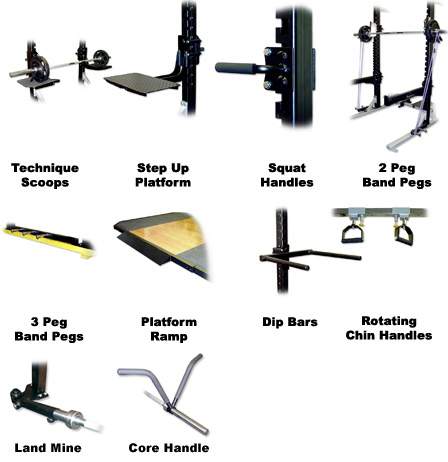 Is It Durable
Though there is no best way of measuring the durability of a power rack but looking at its material, built and quality, you can access its durability. Low-quality racks must be avoided as it is a risk to purchase a rack that can break anytime resulting in a major injury.
These 6 factors, if considered before buying a new power rack, will help you choose the best rack in the town.