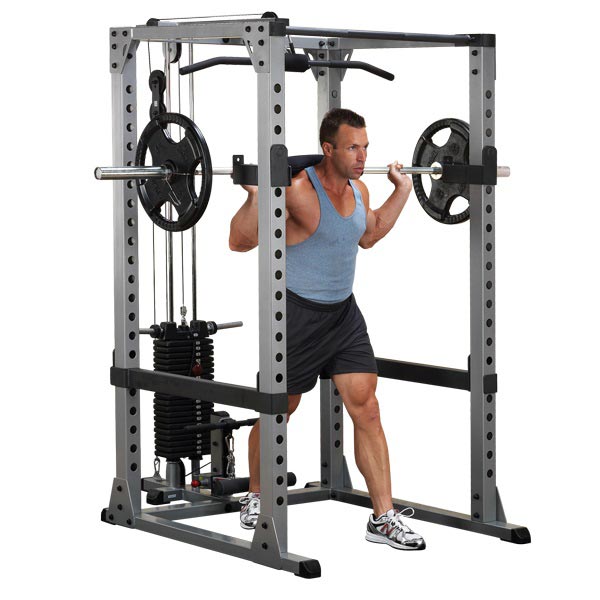 Power rack is securely and sturdily built equipment used for intense upper body workouts and performing varied exercises like bench presses, military presses, squats, pull-ups, etc.
Buying Best Power Rack might be challenging, as there are plenty of options available out there to choose from. Each power rack differs in its size, features, functionality and price. Below given Power Rack Review might help you with this dilemma and provide better insights as regards to their design and features.
Top Rated Best Power Racks on the Market 2022
| Product | Dimension | Weight | Best For | Our Rating |
| --- | --- | --- | --- | --- |
| | 47 x 63.5 x 82″ | 135 pounds | Best OVERALL Power Rack | |
| | 50.5 x 46.5 x 83.5″ | 133.5 pounds | Best BUDGET Power Rack | |
| | 44 x 82 x 46″ | 136 pounds | Best for BEGINNER | |
| | 48 x 48 x 82″ | 107 pounds | Best for HOME GYM | |
| | 48.5 x 48 x 82.5″ | 138 pounds | Best Under $300 | |
Factors to Consider While Buying the Best Power Rack
Before making any purchases and settling down for a given brand and type of power rack, the following are factors to consider to help you pick the best one for you.
Make sure the power rack you are planning to buy fits within the available space in your home gym, to avoid any inconvenience further. Power racks comes in various sizes; compare the height, width and depth (walk-in space) of the power rack with your own height/weight for an optimum purchase and relevant usage.
Also, make sure to check the height of the ceiling and whether it is in accordance with the height of power rack, or else it might cause trouble during pull-ups. After installation, some space needs to be left in your room for easy maneuvering of rack or storing barbells/weight plates.
Power racks are generally incorporated with Safety J-hooks or Catch bars to hold the weight bar during weightlifting and prevent it from dropping over you. Most of the Safety catch bars allow you to adjust them at different heights, hence, they can adapt with various exercises efficiently. Make sure these safety bars are easy to install and use.
Best Power rack will come with several accessories and is more versatile in nature. Some of the common accessories that come included with a power rack might be a weight bench, Lat pull attachment, Pull-up bar, extra parallel bar for hammer grip chin-ups, dip bar, etc. A superior quality power rack will comprise most of these accessories; an average rack might have few of them.
If you are novice at weightlifting, a power rack that has about 700 lbs. of maximum weight capacity might be perfect for you to begin with. But, Pro Weightlifters might want to consider a power rack with weight capacity 1000 lbs. ormore for intense workouts and long-lasting usage.
Storage pegs provided with the power rack can be utilized to store weight plates. This might not only save much space, but will also ground the rack to the base firmly, providing more stability during workouts.
Anchor pins for Resistance band
Hooking up the resistance band to the power rack and barbell will add more resistance to your workout as you go up during squats. This will not only intensify the workout but also give quicker results. For this, make sure the power rack comes with tiny anchor points at the bottom for tying up the band.
Holes on the uprights are provided to adjust the height of safety pins at different levels.Smaller the gap between these holes better will be the flexibility it provides. A power rack must not have hole spacing more that of 2 inches.
Top 5 Picks for Best Power Rack Reviews
This is the best Valor Power Rack and also has been ranked one of the best power cage with lat pull down attachment.
Valor Fitness introduces this BD7 Power rack featuring a sturdily built 2" x 2" steel frame foryou to perform intense workouts.
For your extreme safety, this power rack is provided with 4 weight bar supports made from solid steel chrome and 2 steel-made squat safety bars as well.
With its uniquely designed Lateral Pull Attachment, this power rack allows you to carry out Lateral pull downs and it also comes with a carriage where you can load weight plates for added intensity. Valor BD7 allows you to adjust bar supports in 17 different positions as per your convenience, as a result, it caneasily adapt with different heights of users.
The low pulley station can be utilized for performing seated or upright rows; whereas the utility bar with foam padding in the center might prove to be of use while performing curls. Each bar holder has the maximum weight capacity of about 500 lbs. and the Lat pull Attachment has weight capacity of about 250 lbs.
On the top section, there is a pull-up bar provided for quick pull-ups, as and when desired. It has knurling on either side for a firm and anti-slip grip. Rear frame is integrated with 4 pegs that are 8" long for storing weight plates handily, hence, saving space.
On the outside, this power rack measures 47" in depth, 63.5" in width and 82" in height. All these features make it an optimum choice to be used for fitness centers as well as home gyms.
Check on Amazon Read My Full Review
With robust steel construction of 2" x 2" tubular frame, the Fitness Reality 810XT has about 800 lbs. of maximum weight capacity for you to experience a balanced workout session.
Featuring a large walk-in design, you can easily get caged inside and flexibly perform exercises that demand side-to-side movements. For your maximum security during workouts, this power cage comes with 2 rear lock-in stability bars that are 3.25" long and 2 chrome safety catch bars that are 23" long.
It might prove to be an ideal purchase for those who are looking for an affordable piece of equipment. Fitness Reality 810XLT allows you to adjust 19 variable height positions of safety bars and conveniently adapts with different exercises and heights of users.
These safety bars are compatible with 7 feet long Olympic bars. Exclusive design of chin-up bar on the top of the power cage allows you to exercise with multiple positions flexibly. For more functionality and better results, you can pair this power cage with the Fitness Reality Weight Bench.
This product measures about 50.5" in length, 46.5" in width and 83.5" in height. It has been backed with 1 year of warranty period as well. This power cage allows you to perform squats, curls, shrugs, push-ups, flat bench presses, seated military shoulder presses, so on.
Check on Amazon Read My Full Review
Powerline PPR200X has a wide walk-in space allowing weightlifters to perform varied exercises with maximum flexibility and security. You can efficiently carry out squats, shoulder shrugs, flat bench presses, inclined bench presses, calf raises, decline presses etc.
As per your safety concerns, this power rack comes with 2 heat-tempered safety bars on the rear and 2 saber-style safety catch bars. These safety bars are robustly constructed to withstand rugged usage for several years.
Powerline PPR200X allows adjusting 18 different positions of safety bars to adapt with different heights of weightlifters and types of exercises. Upper section comprises of a pull-up bar which has knurling on both sides for a firm and non-slip grip while performing pull-ups.
Powerline PPR200X measures about 44" width, 82"height and 46" depth. It has maximum weight capacity of about 700 lbs.
It is recommended for beginners that are seeking a fairly sturdy power rack to perform basic weightlifting exercises. This product has 10 years of frame warranty and 1 year of warranty on all the other parts.
Check on Amazon Read My Full Review
Constructed from heavy-duty steel, this Titan T-2 Series Power rack features 2" x 2" of tubular uprights and maximum weight capacity of about 700 lbs. Its wide walk-in space internally measures 26" from front to back frame, hence allows you to get caged-in and perform various exercises openly.
On the top section, there is a pull-up bar provided with 1.25" diameter and knurled surface for executing firm and secure pull-ups. This pull-up bar is located about 80" high from the bottom and total height of this power rack is 83".
For your utmost protection while weightlifting, there are 2 heavy-duty rear J-Hooks provided to accommodate the weight bar efficiently and also 2 safety catch bars to prevent the weight bar from tripping over you.
At the rear, there are 2 pegs provided to handily store weight plates, thus saving space and providing stability to the whole rack. With Titan T-2, you can securely perform squats, military presses, shoulder shrugs, bench presses, curls, etc.
It can be adjusted to up to 28 different height positions to adapt with different types of exercises or users' heights. Fairly durable and sturdy built of this power rack might be an optimum choice for your home gyms.
Check on Amazon Read My Full Review
Featuring Numbered uprights, the TDS Power rack has about 31 holes with 2" of distance between them for adjusting with different heights. Constructed to be robust and durable, the TDS Power rack has attractive white powder-coated finish.
The heavy-duty J-hooks can securely hold the weight bar in place while weightlifting, whereas the safety bars with 1" diameter and solid steel construction are provided to prevent the weight bar from falling over you.
Topmost front frame of TDS is incorporated with Chin-up bar having 1.125" diameter and deep knurling for you to perform stable pull-ups without slipping. This power rack has maximum weight capacity of about 1000 lbs. and weighs about 138 lbs. itself for increased stability during workouts.
You can securely carry out squats, inclines, shoulder shrugs, bench presses, stand-up military presses, seated military presses, etc.
At the rear, there are plate holders provided to store Olympic weight plates and add extra stability to the power rack. This power rack might be perfect for novices or moderate weightlifters that are looking for a durable power rack under $300.
Smaller Option: Squat Rack, Squat Stand or Half Rack?
Squat Rack
Squat Rack is like an open design of power rack, instead of caging. Featuring a simple construction, it comprises of 2 uprights and a catch bar to hold the barbell. Squat rack, as compared to the power racks, is somewhat smaller in size and might lack in safety features as well.
Some of them are provided with a pull-up bar for more functionality. They are cheaper in prices than the power racks. So if you are looking for an affordable piece of equipment to just perform squats, then a Squat Rack might be an option for you. If a squat rack has a wide design, you might be able to perform bench presses or lunges as well.
BEST SQUAT RACK
Featuring 11-gauge 2" x 3" steel frame and fairly scratch-resistant powder-coated finishing, the XMark Squat rack is pretty sturdy and durable piece of equipment. With this, you can safely and efficiently perform squats, deadlifts, calf raises, bench presses, lunges, upright rows, etc. It comes with 2 completely adjustable safety hooks for maximum security of the weightlifter.
At the rear, there are 4 pegs provided to store Olympic weight plates, hence saving space and adding more stability to the rack. This chrome-plated gun rack allows adjusting total 9 different positions of heights to adapt with different exercises and has maximum weight capacity up to 400 lbs.
This gun rack is amply durable and has anti-slip designed feet for better steadiness. Slightly curved and extra-wide base of this rack prevents the rack from swaying or tilting. This high-quality and affordable rack can be used for your home gyms or for average weightlifting routines.
Squat Stands
If you have very restricted space available to install a power rack, then a squat stand might be perfect for you. They are inexpensive as compared to the power rack, but most of them do not come with a pull-up bar or safety bars.
They might not provide much stability during workouts; hence, you need to be extremely careful while working with squat stands to avoid any accidents. If you are looking for a small footprint and smaller height of rack that fits with your room's ceiling, then you might want to opt for a squat stand. It mostly allows you to perform squats; some of them might have a wide design for bench presses as well.
BEST SQUAT STAND
Valor Fitness BD-9 Squat Stand showcases a robustly designed construction with 2 tubular Uprights that are 42.7" long. For your extreme security while performing squats, this squat stand comes with 2 fully adjustable bar supports and two 5" long chrome-plated safety catch bars. The base of this squat stand is completely adjustable, so that you can enlarge its footprint for increased stability.
Maximum weight capacity of the Valor BD-9 is about 500 lbs. At the bottom section, 2 storage pegs can be used to store weight plates, most importantlythey are provided to add extra stability to the equipment while you work out. BD-9 has been designed with ample amount of height, thus users that are up to 7 feet long can efficiently and safely workout on this unit.
If you are low on budget for purchasing a complete squat rack or have limited space for placing the equipment, then you might want to opt for this Valor BD-9 squat stand.
Half Racks
As name suggests, it is like a half and open design of a power rack. They are more stable and sturdy as compared to the squat rack and squat stands. Most of them come with storage pegs on both sides to add more stability and weight to the equipment. Footprint of the half rack is somewhat same as that of a power rack, unlike a squat rack or squat stand that have smaller footprints.
You might want to consider purchasing half rack if there is a limited space available for its installation. It is much shorter in height and inexpensive as compared to the power racks. You can easily carry out squats, bench presses (incline/decline/flat), etc. and most of them also come with a pull-up bar.
BEST HALF RACK
Constructed from heavy-duty steel, the CAP Barbell Deluxe Power Rack comprises of a combined 12-gauge and 14-gauge thickness of main frame. For greater durability, this half rack is treated with 3-step powder-coated finishing.
The tubular seams are all welded together for better stability and control of the unit. For your maximum protection, the power rack has been incorporated with 2 amply long safety catch bars. These safety bars have ABS sleeve for better protection against scratches during removal or stacking of weight bar.
For added stability, there are storage pegs provided on both the sides. This will prevent the unit from twisting, especially while using resistance bands. There are tiny anchor points provided at the bottom of the rack where you can tie up the resistance band with the weight bar.
This is generally used for adding extra resistance to your workout for more intense results. A pull-up bar provided on the top and spacious design between the uprights makes it easy for you to use an adjustable weight bench between them for multi-functional use. Maximum weight capacity of the safety bars and pull-up bar is about 300 lbs. Hence, this half rack is much recommended formoderate weightlifters, but not pros.
3 Accessories should go with Power Rack
The power rack can be accompanied by more equipment so you can meet your objectives. In an effort to effectively exercise at home despite owning a power rack, it is advisable that you also include other exercise equipment. Below are the best accessories that will boost your power rack workout routines.
Barbell bar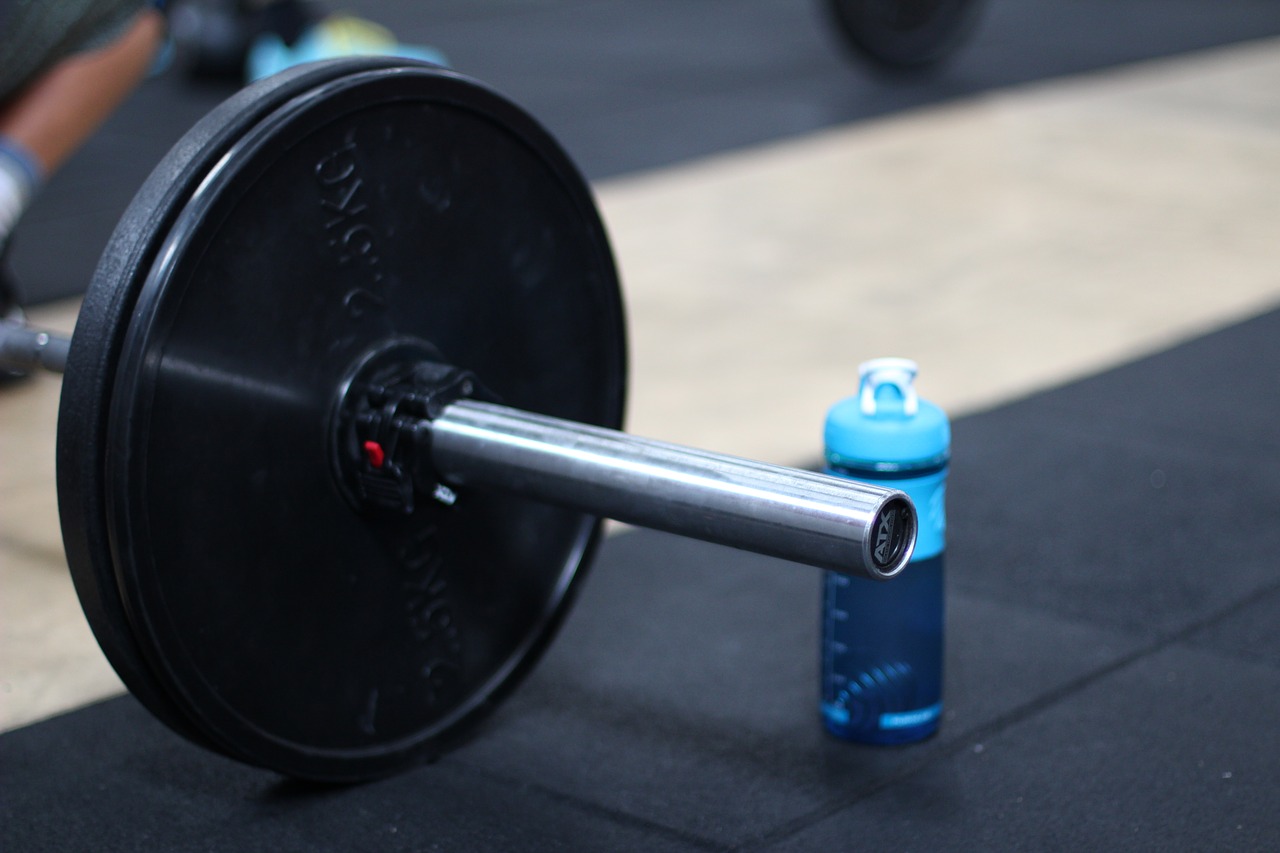 Barbells are designed to help increase strength. Although they are small in size, they come with weights that you lift to exercise your muscles. Barbell bars are therefore the difference between the two weights.
Barbells are adjustable in a manner that you can increase or reduce the size of the barbell bar to suit your set objectives. Lifting can be done either with your hand, hands or feet. They are easily portable and efficient.
Weight plates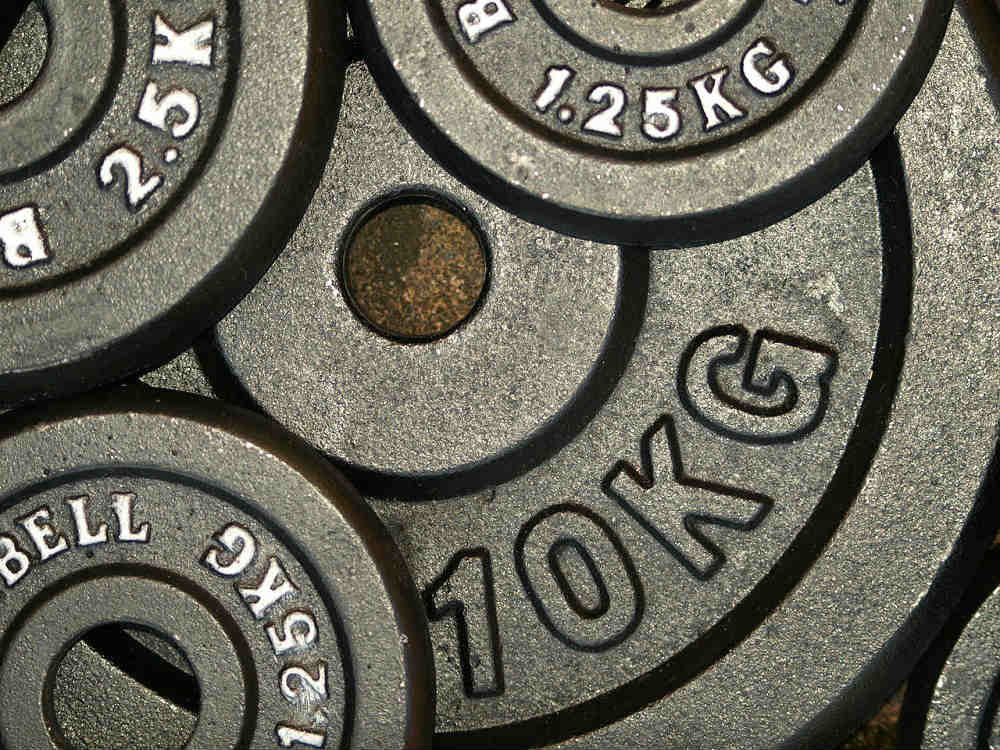 Weight plates are the equipment that individuals place at the end of bars to help them lift weight. They are normally different in size and weight and are used to help individuals increase their strength.
Depending on your level of experience and strength, choosing the weight of the weights may vary from one individual to another.
Ensure that they are adjustable to help individuals create a balance when placing them on the bar. Many are replaceable in that you can start with lighter weights and close in the gap by adding more weight. This is the ideal equipment to increase your strength and remain healthy.
Adjustable weight bench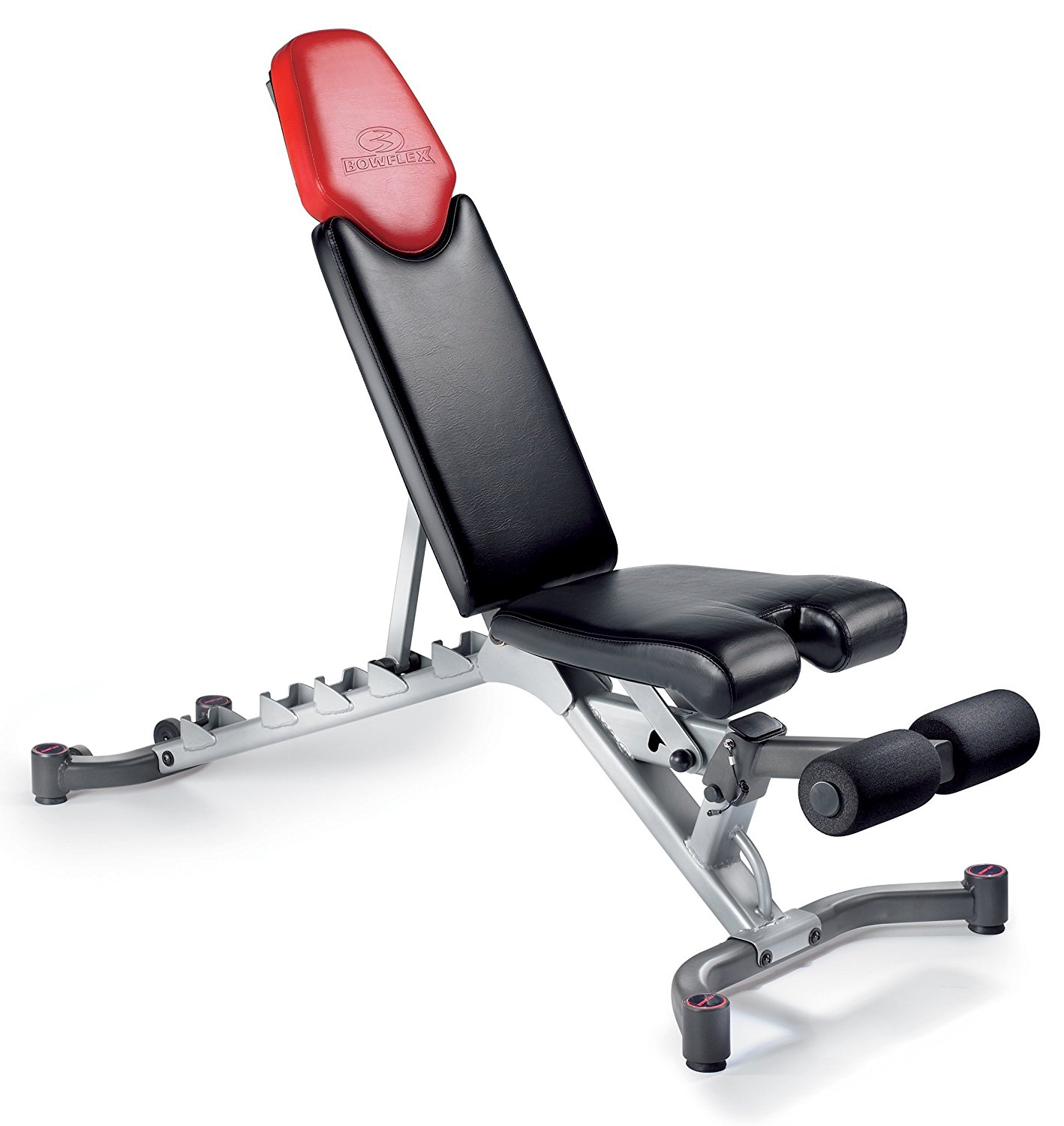 A weight bench is suitable for individuals who prefer lying on their backs to lift weights. The bench offers an ideal position for weight lifters and even amateurs looking to get started.
You can also use it with a power rack when lifting weights as this combination is safer with the safety pegs on the power rack. Its added advantage is its ability to adjust so it suits a given exercise and ensures your comfort.
The best accessories for power rack should be in line to the possible workout routines offered by a power rack. The above accessories go hand in hand with the workout routines and you have a guarantee that with this combination, you will be on your way to physical fitness and health.
Best Attachments for Power Rack
When looking to purchase a power rack, it is important that you seek one that comes with a number of attachments or one that can be accessorized. This will expand on the number of exercises you can perform and they are more effective. Parts of these are attachments for your power rack. Just to mention but a few of the best attachments, the following top the charts in the market.
Extra spot pins
Dip attachments
Chin bar
Chain storage
J- hooks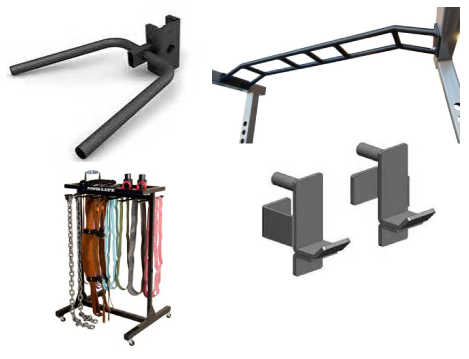 Top 3 Power Rack Exercises
A good power rack allows for a number of exercises. The following will give you the best results.
Squats
This helps you to get your entire body in a workout session. If you are looking to maximize on the potential of your power rack, squats are a great way of working out.
Bench presses
This is ideal for bodybuilders as it helps them to exercise their torso. It helps build muscle mass without the need of engaging a spotter due to the availability of safety pins.
Shoulder presses
A power rack will help you target your upper section of the body including the chest, triceps and the shoulders just as the name suggests. You have the option of either standing or sitting to exercise with a power rack.
These are the main exercises that were designed to work with every great power rack. There are however other exercises such as dips, deadlift and pull ups and many more. You can read more in this article about Top 4 Power Rack Exercises
Making Your Decide Right Now
Based on its power-packed features, fine quality built and durable design, Valor Fitness BD7 might the Best Power Rack Overall. Due to its exclusively designed Lat Pull Attachment, Low pulley station, pull-up bar and utility bar, it is much versatile in nature and allows you to perform myriad of exercises all-in-one equipment.
However, if you want to opt for much cheaper piece of equipment or for moderate weightlifting, then all of the above mentioned XMark squat rack, Valor Fitness BD-9 squat stand and CAP Barbell half rack are best in its categories. They have robust design, are inexpensive and might be fairly durable as well.
As per your type of application, budget, desired functionality and features, you can select any one amongst Power Rack Reviews that best meets all your requirements.