Are you a Floridian looking to turn a new leaf by working on your struggle with addiction? Perhaps you need to cope with substance use habits. In any case, counseling and therapy can help you.
According to World Population Review, approximately 54.4% of Floridians consumed alcohol in February 2023. Among them, only 23.89% were binge drinkers. Similarly, 11.75% of people used illicit drugs.
While Florida does not rank among the states with the 'biggest' drug problem, Floridians still have an addiction risk. The Sunshine State has a vibrant nightlife with various bars, clubs, and parties. Easier access to substances may increase the likelihood of their use or dependence.
For instance, David, a Tampa resident, dealt with addiction for a long time. However, a therapist provided unwavering support during rehab, and he soon recovered.
Family history, poor parental supervision, mental health issues, and guilt by association can also trigger dependency on drugs and alcohol. In this blog, we will discuss the effects of addiction, coping techniques, and more.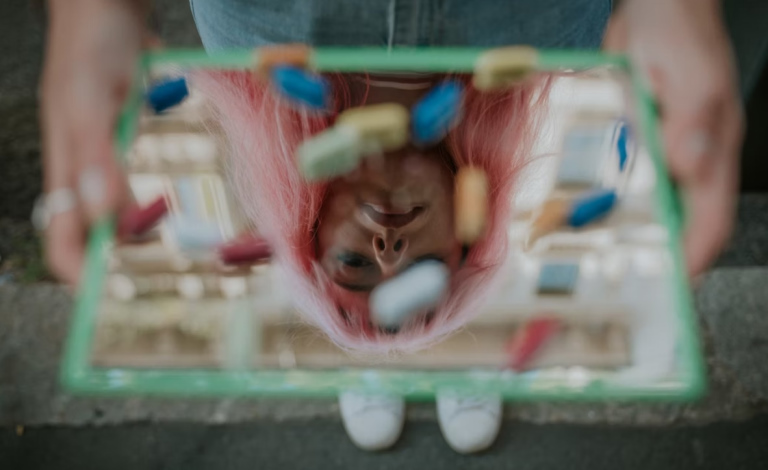 Effects of Addiction: The Need for Therapy and Counseling in Florida
Addiction is a chronic medical disease that affects 19.7 million American adults. It is an uncontrollable behavior that leads to negative health and personal consequences. However, only 8% of Floridians are affected by drug and alcohol abuse.
Addiction may affect you in the following ways:
Financial hardships and family issues
Increased addiction risk in other family members
Social incompetence and a negative self-image
Physical health issues like liver, kidney, or heart damage
You can treat addiction with therapy and counseling to improve your life experience. That is why a Florida therapist or counselor will help you monitor progress toward your overall well-being and sobriety goals. These experts use behavioral therapy and counseling methods to help you deal with alcohol and drug addiction.
According to Zencare, licensed therapists and counselors in Florida offer interpersonal and holistic techniques for anyone in need. With their help, you can engage in addiction treatment and journey towards sobriety. Addiction counseling and therapy offer support, coping strategies, and relapse prevention.
3 Types of Therapy Used in Addiction Treatment
#1. Cognitive Behavioral Therapy (CBT)
Addiction can be associated with negative thoughts resulting from anxiety, depression, or a feeling of powerlessness. CBT aims to counter this feeling by focusing on future goals and needs. This method teaches you to recognize or reevaluate your future. As a result, it can change harmful thinking patterns.
CBT therapists and counselors use realistic problem-solving methods. This way, you can develop self-efficacy and confidence in your decision-making power. You can also recognize unhealthy thoughts that lead you to addiction.
This method allows you to connect with your inner self and replace unhealthy thoughts by learning new coping skills. Additionally, you can exercise self-control and focus on potential relapse triggers. For instance, you should reduce exposure to Florida's nightlife to avoid the use of alcohol and drugs.
#2. Family Counseling
Family therapy or counseling is an underrated method of dealing with addiction. The doctor may relate your addiction problems to co-occurring family issues. Ideally, this method involves at least one other family member.
A counselor will explore your family's interconnected relationships. As a result, you and your family will learn to improve communication skills and address the overall issues.
Family counseling can help you mend relationships, address stress, and improve behavior. It can help you create a positive home environment that reduces your dependence on drugs and alcohol. Your family can help support you in achieving daily sobriety goals.
#3. Motivational Interviewing
This counseling method involves motivation to maintain sobriety. The therapist or counselor will identify your intrinsic values and focus on these motivations for the treatment. Motivational interviewing does not force you to change your habits. It does not threaten you with negative consequences if you relapse.
Instead, it uses inspiration to enhance your desire to get sober. You can succeed in this method through collaboration by developing trust and building an alliance with your doctor. Therefore, it allows you to make choices and evoke an internal change without forced counseling or therapy.
Technically, you are training your mind to promote a lasting recovery journey. Moreover, the doctor will help you develop self-motivating statements and build plans for sobriety. It will also help you develop coping methods for high-risk situations.
The Bottom Line
When you think of therapy or counseling, you usually associate it with mental health assistance. But behavioral therapy can also help someone dealing with substance dependence. According to FL Health Charts, there were 29,121 therapists in Florida for every 100,000 residents in the last two years.
This number proves that every Floridian will receive the required help to deal with addiction and mental health issues. All you have to do is find the right therapist or counselor. You can search online, check reviews, and look at the doctor's qualifications before scheduling appointments.
These counselors or therapists will assess the level of addiction. Based on that, they will provide a solution like cognitive behavioral therapy, motivational interviewing, etc.