A pinched nerve sounds serious, but knowing what it is and spotting its signs early can help manage and even prevent lasting damage. A pinched nerve occurs when too much pressure is applied to a nerve by the surrounding tissues. This pressure could come from bones, cartilage, muscles, or tendons.
When a nerve gets squeezed or "pinched," it can't do its job correctly, leading to pain, tingling, or weakness in the area it serves. If you randomly have "pins and needles" in your limbs that continue then this is one of the signs. In this article, we will go over more signs that you should look out for that will indicate that you have a pinched nerve.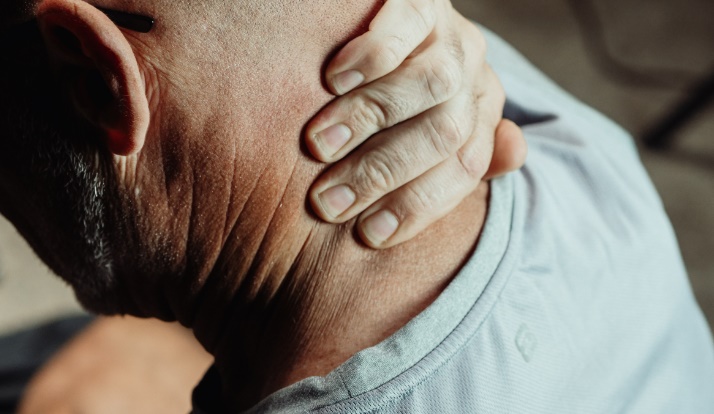 3 Common Signs That You Have A Pinched Nerve
1 – Pain in a specific area
Pain is the most common symptom that often pops up. It's not just any kind of pain, though. Many people with a pinched nerve feel a sharp, aching, or burning sensation. This can sometimes be intense and might feel like it's coming from deep within the body. It's not the usual soreness you might feel after a long day or the dull pain from a small injury.
This kind of pain can be unsettling because of how quickly it can appear and how intense it feels. Think of it as an unexpected electric shock, a sudden and sharp sensation that makes you take notice right away. This usually happens in the sciatic nerve area in the lower body or, according to Snugl's blog, in the neck.
Burning pain feels like it sounds and is another sign. It's a hot, searing sensation that can remind you of the sting you feel when you touch something very hot, like when you accidentally touch a hot pan.
2 – Numbness
Numbness feels like a loss of touch or sensation in a particular part of your body. While pain usually gets our attention right away, numbness sneaks in more subtly.
If you don't feel total numbness, then look out for decreased sensation. A decreased sensation is a bit different from total numbness in that you might notice that things feel less intense than they should.
When you notice this numbness or decreased sensation, take note of how long it lasts. It's normal to experience this once in a while for a short time. If it takes a long time to go away and keeps coming back then this could mean you have a pinched nerve.
3 – Muscle weakness
Muscle weakness feels like a reduction in your usual strength or ability to move a part of your body. You'll notice it right away because your muscles won't respond in the way that you would expect.
For instance, if you have a pinched nerve affecting your arm, you might find it more difficult to lift objects. The reason for the weakness is that the nerve is pinched and not sending signals to the brain for them to respond. It's sort of like a straw that is pinched and you can't get water through it.