Looking for a job might be a nightmare to anyone. I remembered it took me days and days of searching on every piece of information, sending CVs, and waiting for responses but eventually receiving a "sorry". It is a tough challenge, indeed.
Well, everything is more "breathable" now thanks to the fast service of staffing agencies.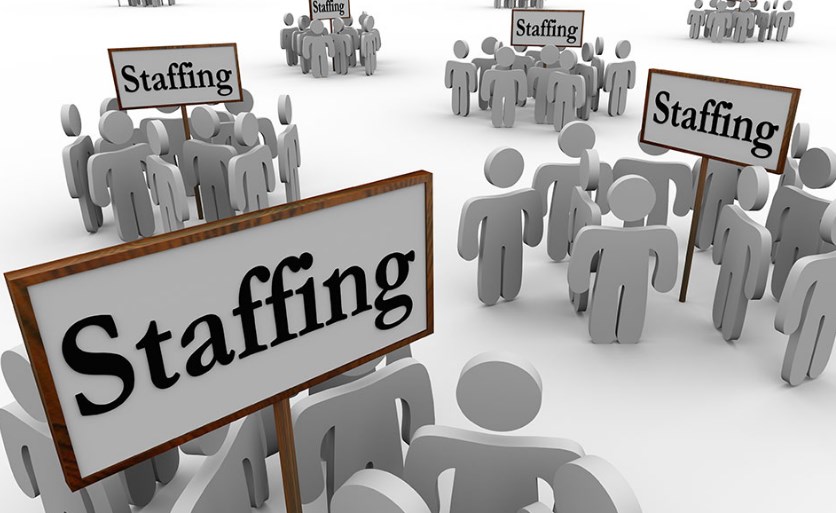 So, what is a staffing agency?
Its other name is "employment agency". It helps fulfil a company hiring requirements with the skill needed. If you join a company through this service, you are not really an employee but a temporary worker getting payment from the staffing agency itself. 
When should you think about a staffing agency?
Business owners sometimes find it difficult to outsource their labor needs to staffing companies. They like to be in charge of their hiring process. 
However, it has shown that more and more companies find it useful to collaborate with staffing agencies, especially a temporary staffing service for temporary jobs.
Benefits of a staffing agency
This service is exceptionally handy in these following situations:
Urgently need a large number of skilled workers for a short-term project.

Seasonal businesses, do not need people around the year.

Need a highly qualified worker with a specialized skillset.

Do not have resources or time to recruit a team.

Want to reduce HR department cost, insurance for employees, etc.
Sometimes, a temporary staffing service can focus only a particular sector such as IT or manufacturing. In other cases, they allow companies to connect specific roles such as executive positions, or subject matter experts.
However, they normally serve a wide range of industries. The Seattle Temporary Staffing Services is a prestigious example whose range of skill and industry is unlimited.
So, what do staffing agencies do?
They provide staffing solutions to a company including:
Understand the labor needs of that company.

Identify the workforce who meet the demands.

Interview and shortlist candidates.

Examine potential candidates via background checks and employment history.

Draw contracts and legal issues.

Training in case of gaps.

Follow on the performance of the temporary workers to see if the requirements are met.

If the worker is not the right fit, the staffing agency will have to terminate the hire and compensate (as needed).
Find your right staffing partner
It is important to find a right fit staffing service for you. These following questions can be a guide to know more about your potential agency.
Does the agency offer the kind of workforce you need?

What is their recruitment process like?

What services make them outstanding from other agencies?

Did they provide talented workers in a timely manner?

How is their reputation in the market?
Of course, these 5 questions can't surely help you find the best suitable staffing agency for you. But, a good and believable agency should accommodate those basic requirements.  
So now, I'm sure you can imagine how a staffing service company works, right? This is a solution to increase your "wallet of free time". And don't forget to enjoy it by doing exercise with our sport machines provided on this website.