Taylor Swift's Era Tours have taken the world by storm, captivating fans with their incredible performances. However, it's not just the music that has fans buzzing. Swift's remarkable nail art has become a focal point, with each manicure reflecting a specific studio album.
Discover now the unique appeal of Taylor Swift's Eras Tour nails and where you can find nail polish colors to pay homage to her iconic discography.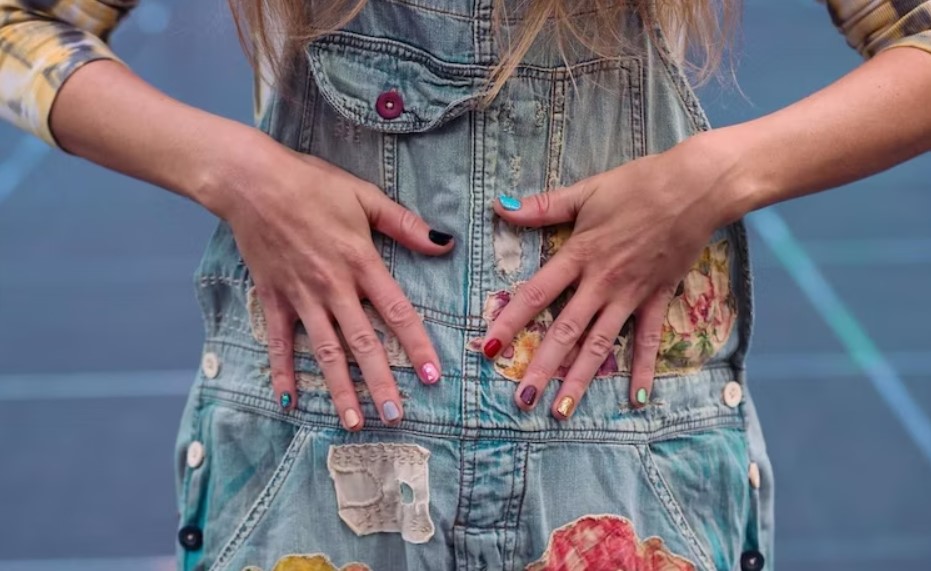 Taylor Swift's Era Tours and Remarkable Nail Art
Taylor Swift's Era Tours have become the talk of the town, and her extraordinary nail designs have played a significant role in enhancing the overall experience.
With each finger showcasing a different nail polish color, it's clear that Taylor Swift has ingeniously woven her studio albums into her manicure, giving fans a delightful treat.
This attention to detail adds an extra layer of excitement and intrigue to her performances, making them truly unforgettable.
The Unique Appeal of Taylor Swift's Eras Tour Nails
The intricate details of Taylor Swift's Eras Tour nails are truly remarkable. By associating each color with a specific album, she has created a captivating visual narrative.
Some colors are instantly recognizable, like the black polish representing "Reputation" and the red polish symbolizing "Red." Others require a closer look at the album covers to decipher their connection.
The depth of thought behind each color choice showcases Taylor Swift's artistry and her dedication to creating a holistic experience for her fans.
Details Color of Taylor Swift's Eras Tour Nails for Each Album
Green: Debut/Self-Titled
Gold: Fearless (Taylor's Version)
Purple: Speak Now
Red: Red (Taylor's Version)
Light Blue: 1989
Black: Reputation
Pink: Lover
Grey/Silver: folklore
Tan: evermore
Aqua: Midnights
Where to Find Nail Polish Colors for Each Album Like Taylor Swift's Eras Tour Nails?
If you're inspired by Taylor Swift's Eras Tour nails and want to recreate the same stunning manicure, here's a guide to finding the perfect nail polish colors for each album:
Taylor Swift's Debut/Self-Titled Album: To capture the essence of Swift's debut era, opt for the ILNP Aerial View. Its vibrant turquoise shade will transport you back to the beginning of her musical journey.
Fearless Era Nails: For a Fearless-inspired manicure, choose the ILNP Empire. This shimmery gold hue perfectly complements the album's radiant energy.
Speak Now Era Nails: To match the deep purple manicure with a shimmery finish from the Speak Now era, reach for the OPI in O Suzi Mio. Its rich purple shade mirrors the album's enchanting atmosphere.
Red Era Nails: Embrace the classic vibes of the Red era with the OPI Nail Lacquer in Big Apple Red. This iconic red shade will add a touch of sophistication to your nails.
1989 Era Nails: For a washed-out peachy hue reminiscent of the 1989 era's Polaroid aesthetic, try the OPI Nail Lacquer, Gelato on My Mind. Its soft and dreamy shade will transport you back to that nostalgic era.
Reputation Era Nails: To capture the dark and moody style of the Reputation era, go for the OPI Nail Lacquer Black Onyx. Its inky black shade will exude confidence and edge.
Evermore Era Nails: For the metallic foil top coat featured in the Evermore era, start with a dark base of any hue and then apply the OPI Stop I'm Blushing! for a captivating and ethereal effect.
Midnights Era Nails: Capture the essence of the Midnights era with the ILNP Interstellar. This holographic lavender shade will give your nails a mesmerizing and otherworldly look.
By using these carefully selected nail polish colors, you can recreate Taylor Swift's Eras Tour nails and embark on your own vibrant journey through her musical legacy.
Remember to have fun and let your nails become a canvas for expressing your love for Taylor Swift's incredible discography. Happy nail-painting!
A Colorful Conclusion
Taylor Swift's Eras Tour nails offer a glimpse into her creative mind and the attention she pays to even the smallest details. The carefully chosen colors not only represent her iconic albums but also evoke a sense of nostalgia and excitement among fans.
It's a testament to her artistry that she goes above and beyond to create a visually stunning and immersive experience. As Taylor Swift continues to evolve and captivate audiences with her music, her Eras Tour nails remain a delightful testament to her creativity and passion.
In summary, Taylor Swift's Eras Tour nails have become an integral part of her larger-than-life performances. From the color choices inspired by her albums to the intricate details that reflect her artistic journey, these nails add an extra layer of excitement and connection for fans.
Taylor Swift's attention to detail and her ability to create a cohesive visual experience make her Eras Tour a truly unforgettable spectacle.