Have you ever heard about teledentistry – a new solution for caring for your teeth? I have experienced this amazing service and believe in its brighter future.
This article will be introducing all the fundamentals of this dental care service.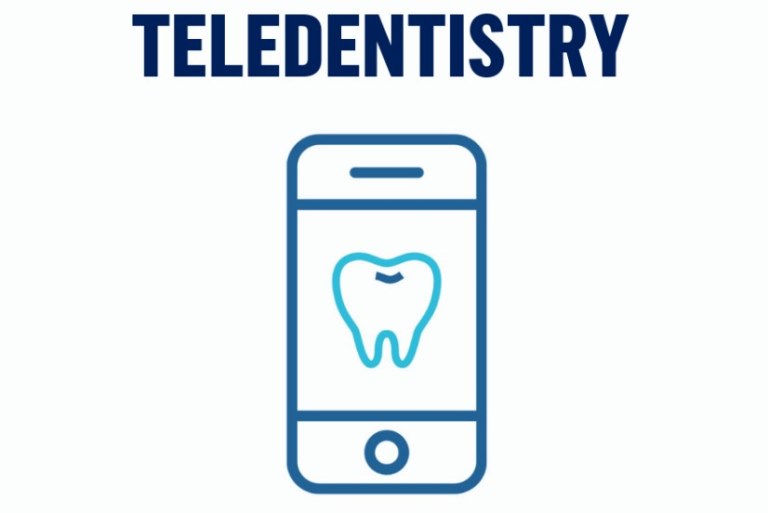 What is teledentistry?
According to MouthWatch's overview of teledentistry, teledentistry involves the use of electronic information, communication technologies for providing and supporting dental care services. 
In detail, the information including interactive audio, video, data communications is stored and forwarded to support diagnosis, consultation, treatment, transfer and education for caring one's dental issues.
Teledentistry contains telemedicine and teledental visit.
Telemedicine means "virtual visits" between patients and clinicians through video and audio connectivity. These "meetings" occur in real-time, from virtually any location.
Teledental visit is a videoconference between a dentist and a patient when there is any urgent oral or dental issue. 
By this method, urgent oral or dental health problems can be remediated timely reducing expenses and time for visiting the clinic or hospital. 
Benefits of teledentistry
Teledentistry is becoming a commonplace for many people due to lots of benefits that this innovative service has brought.  
The dental hygiene of patients is improved.
It is less expensive than in-office dentistry as it reduces travel times, shares professional staffing, and has fewer in-person appointments.
For the mainstream healthcare industry, it is considered a better solution to innovation.
Accommodate the demands for modern forms of communication of patients (actually, 30% of patients use computers or mobile-phones for medical information).
Access to care for patients is improved (patients don't need to travel a long distance to get help, dental staffing can help their patients wherever they are).
The time that employees spend away from the clinic is reduced.
For patients who really need an in-office appointment, access is now easier for them.
The quality of teledental is at the same level of care as in-office visits.
Hospitals, clinics and teledentistry
Many hospitals, care centers, and dental clinics are using this service to reduce costs and improve access to dental care. The teledentistry is especially helpful in the emergency case which needs quick access to specialists to treat urgent oral problems.
Moreover, teledentistry helps employers reduce lost productivity because of dental issues. Indeed, it provides convenient services from employers in their clinics or care centers.
This service can also be employed by other senior centers to provide dental care on-site by using the approved codes of teledentistry to bill Medicare and Medicaid.
Why is teledentistry a new era for healthcare?
Did you know that teledentistry has been conducted by dentists since the telephone was invented? 
With this solution, urgent oral or dental problems are conducted 24/7/365 via consulted videos between dentists and patients. This amazing thing seems to be impossible with in-office service.
After the "teledental visit", if there is any follow-up care needed, a next-day appointment with the dentist will be booked easily and conveniently near the patient's location.
Conclusion
That's all I know about Teledentistry – an innovative solution in dental care service. I hope that every one of us can live healthily and independently every day.