As winter rolls around and you start seeing the first snowflakes land on your windowsill, your whole approach to beauty changes, and you go into pamper-myself mode. You want to get rid of the dry skin, rough feet, and brittle hair, and get ahead on protecting your skin, hair, and body. This is when you turn towards the most relaxing and nourishing winter spa treatments. Read on to find some inspiration to get you started.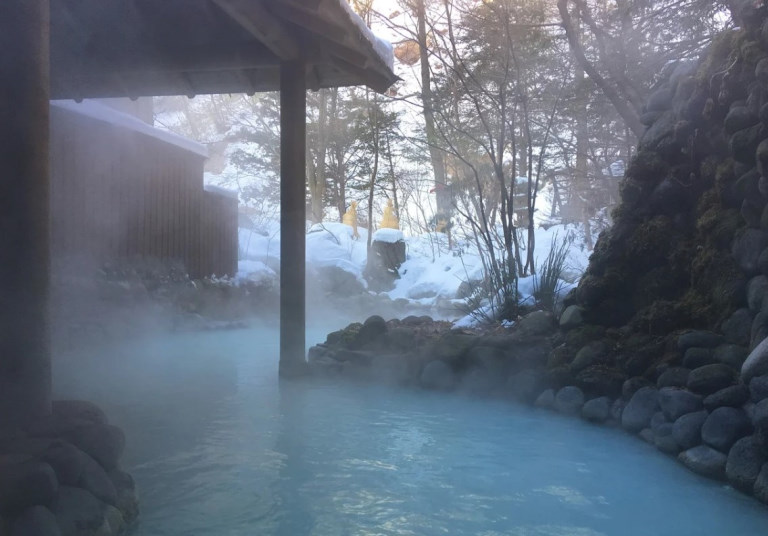 Face and Neck Massage with Pumpkin Nectar
What better scent to transport you to that nice, cozy, warm winter evening than pumpkin nectar? Pair that with an indulgent face and neck massage and enjoy the benefits of mineral salts and beta carotene as they are worked into your skin. Watch the ingredients work together to prompt the natural oils of your skin to come to the surface, protect your face, and keep it moist and supple throughout the winter. This is sure to become one of this season's favorite treats.
Full Body Scrub with Cinnamon and Honey
This winter spa treatment has been gaining in popularity because the mix of the enticing scents of honey and cinnamon will bring a feeling of wellbeing to your entire body. Both key ingredients provide much-needed nourishment for your dry winter skin.
Hot Milk and Almond Pedicure
The lactic acid in milk does wonders for the rough skin at the bottom of your feet. When it is massaged into your skin, you can feel its soothing properties relieve any tension and help it leave your body. Closing off this spa treatment is almond oil, a natural moisturizer that penetrates the rough areas of your feet and turns them soft, smooth, and gorgeous.
Peppermint and Chocolate Facial
After a peppermint or chocolate-infused facial, your skin will be revived and full of moisture. Stay away from the temptation of licking your face! The special oils in peppermint and chocolate work wonders when it comes to nourishing your facial skin, and all dry cells will be eliminated with gentle exfoliation. And if you want your hands to be treated, peppermint and chocolate can also be applied there for surprising softening results.
Light Therapy Sessions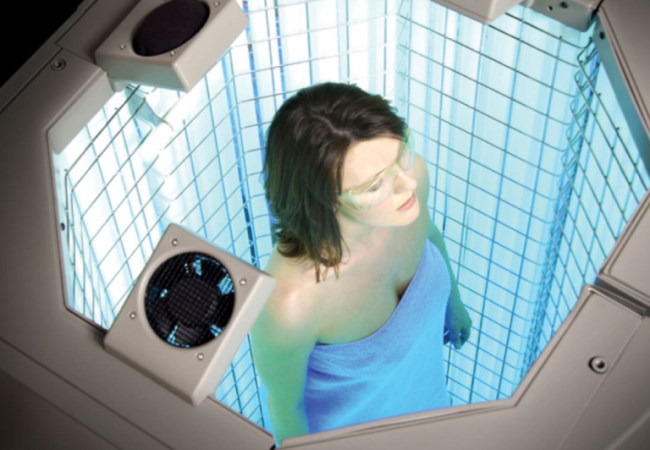 It has been well documented how the lack of light during the short days and long nights of the winter months affects many people. Ask your favorite spa for a light therapy session or a series of them to soothe your mind with natural light in the appropriate intensity to overcome any issues that winter may be throwing your way.
Special Couples Treatment
Winter can increase the amount of stress you and your partner may be experiencing. Why not treat yourselves to a special couples' treatment in which you can restore the balance of your spirit, mind, and body. Sign up for a luxurious body treatment that will detoxify your skin while revitalizing it, seamlessly restoring a youthful glow. You can customize your treatment to include custom pressure massages, body masques, or a joint pedicure and facial. After this much pampering, you will feel even more connected to that special someone in your life.
There is no limit to the creativity and originality of winter-themed spa treatments. Click skinbodysoul.com/eagan/ to get more ideas and inspiration. Get into the spirit of the season and pamper yourself with any of the above unique winter spa treatments. Your skin will thank you, your body will thank you, and you will feel alive and refreshed.