Microneedling is one of the latest facial trends to emerge where a roller with tiny pins is rolled over your face. An esthetician or dermatologist usually performs the process in an office or clinic setting. Who knows that microneedling at home is possible with tools that allow you to produce micro-punctures in your skin safely?
The idea behind microneedling is increasing collagen production to minimize scarring and fine lines caused by acne, scars, and other skin flaws. Experts agree that using tiny pins for buffing plumps the skin and boosts the efficacy of topical skincare products. It has the same effects as laser treatments and various surfacing devices to reduce acne scars.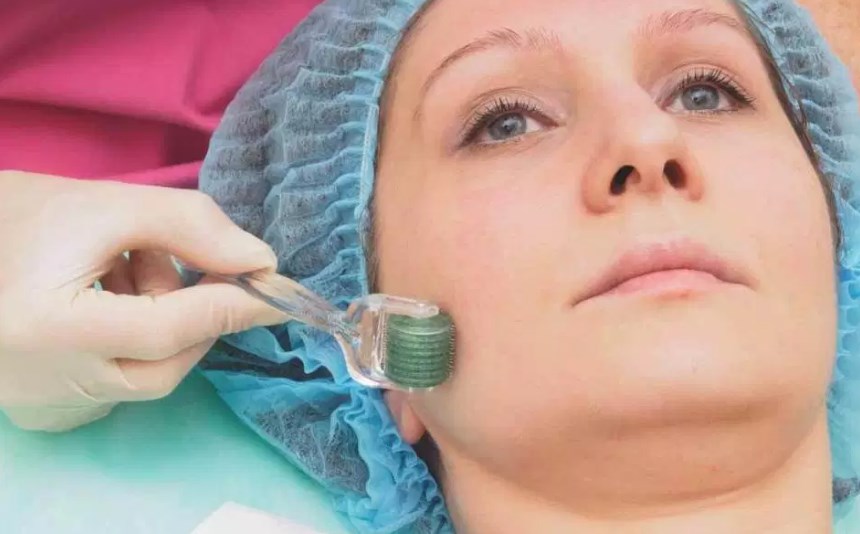 An Effective Collagen Induction Therapy
The question of pricking your face with tiny needles has always made women skeptical about the whole process. The truth is that helping your body produce collagen is one of the safest and proven effective ways of providing structure to your facial skin.
Collagen is an abundant protein in the body and an essential building block to our bones, skin, and muscle. It is the "glue," keeping all the cells in place and structures all our cellular compositions together.
Stimulating collagen production helps our skin regenerate itself for a smoother and firmer tone. Microneedling is touted to be one of the best skin care treatments for making the skin look great. Tiny pinpricks produce minuscule injury to the skin, thereby, encouraging the formation of collagen-rich tissues.
Determining the Needle Size to Microneedling at Home
Microneedling, or often called derma rolling, is a new science in the beauty and cosmetics industry. And it's not difficult to fathom why a lot of people are scared about the whole process. The fact that pricking your face with needles is hard to digest.
Nonetheless, microneedling at home is safe and convenient. And it can be done at home. To achieve that radiant glow, you must first understand the needles and what your skin needs. The needle size depends on your skin concerns, and here's a quick breakdown:
25-0.5 mm. This needle size is typically used for fine lines, enlarged pores, and provides anti-aging effects.
If scarring is caused by chickenpox, mild acne, surgically-induced blemishes, wrinkles, or skin laxity, the 1mm needle helps reduce damage to your skin.
5mm. Use this needle if you want to get rid of deep scarring caused by acne.
Safety Guidelines to Microneedling at Home
Spacing out your treatment is one of the keys to achieving great results. It often depends on the sensitivity of your face and the size of the needles. Shorter pins require you to microbleed every other day while it would be every three to four weeks if you are using longer needles.
It is also an essential part of the therapy to avoid exposing your skin under the sun for prolonged periods to prevent hyperpigmentation. Always disinfect the rollers after every use by soaking it in isopropyl alcohol and pre-treat your skin with Vitamin C to enhance results.
Derma rolling requires a holistic approach to long-term results. A home treatment takes time so you can achieve the results you want.