Of your five primary senses, hearing is one of the most sensitive. You can easily damage your hearing and cause hearing loss as a result of seemingly ordinary activities you engage in.
The problem with hearing loss is that it is often permanent and gets worse with age. Not only can you impact your ability to hear, but you may also face lingering auditory annoyances like tinnitus caused by hearing loss.
This means avoiding the bad habits that lead to hearing complications is essential to ensuring the longevity and health of your ears. Unfortunately, it isn't always obvious what habits are dangerous to your hearing.
To help you avoid harmful errors, we'll point out a few common mistakes you should steer clear of below.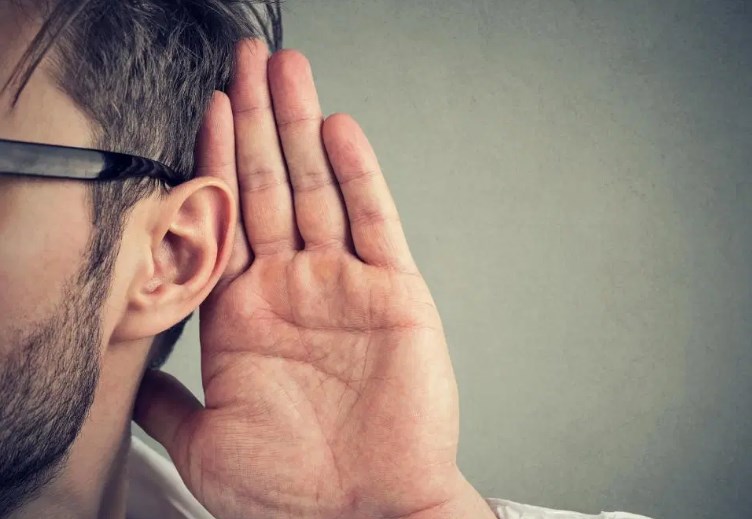 Loud Music Through Headphones
A popular mistake involves playing loud music through your headphones.
Music is certainly fun to listen to and turning up the volume amplifies the experience. When you're lost in the music, it can be hard to realize how damaging the volume level is.
Considering how popular headphones are today, most people have at least one pair they use. Depending on what you're using to listen to music, your device may have built-in volume restrictions.
However, some do not and others can have their limit removed, which is where problems lie. Volume limits exist to protect your ears and prevent damage. Listening above the recommended limit means that you're exposing your ears to dangerous volume levels.
As tempting as it is to blast your tunes, you'll surely regret it later in life. It can be hard to appreciate this, but consistently listening to loud music will cause hearing damage. Just keep the volume down a bit and you'll do your ears a huge favor!
Inadequate Ear Protection in Noisy Environments
Another blunder is wearing inadequate ear protection (or none at all) in noisy environments.
The three most prominent scenarios where this happens include working in loud settings, shooting a gun, and attending noisy events like concerts and festivals.
Certain jobs entail working in particularly noisy areas. Manufacturing and warehouse jobs are common for this. Loud noise may be a guarantee, which means that noise protection is a must.
Guns are exceptionally loud, especially to the person who is shooting. This is because they are often held at a similar level to your head, which amplifies the noise.
Concerts are also dangerous because they intentionally pump up the music to improve the experience. They will always be loud, meaning you can't neglect ear protection.
In all three scenarios, loud noises cannot be avoided. Knowing this beforehand and going unprepared is a quick recipe for ear damage. Keep this in mind and always have earplugs ready for loud events!
Spending Too Long Around Loud Noises
You should also refrain from spending excessive periods around loud noises.
Not only are excessively loud noises dangerous, but so too are prolonged sounds. A gunshot is likely louder than a working environment, but the difference between the two is how long you spend around the sound.
This is because the exposure adds up over time. Rather than dealing damage all at once, it gradually impacts your ears.
Considering this, it's vital to take frequent breaks if you need to be around loud noise. If you're listening to music, take your headphones out often.
In particular, try to limit the time you spend around the loudest noises. The less time you spend around loud sounds, the lower your risk of hearing loss.
Improper Q-Tip Use
A final bad habit to stop involves improper Q-tip use.
Many people choose to clean their ears with cotton swab Q-tips. These are only meant to clean your outer ear, but they can fit inside your ear.
Because of this, you might clean your ears by sticking a Q-tip into your ear canal. This is a big mistake because it doesn't clean your ears and can cause an injury if you aren't careful.
Using a Q-tip may get some earwax out, but it pushes most of it further into your ear. If you're already facing hearing issues, this will only make it worse.
In rare situations, you can also injure your ears with Q-tips. You might stick it too far into your ear or slip and puncture your eardrum. It doesn't happen often, but Q-tip injuries happen enough to give you a good reason not to stick them into your ears.
Keep Q-tips on the outer portions of your ears. If your ears feel clogged, try natural remedies like adding a drop of mineral oil or hydrogen peroxide, waiting a day, then flushing with water, and letting the wax drain.
Q-tips simply isn't worth the risk and they aren't doing what you're intending to use them for!
Closing Thoughts
Your ears are highly delicate and suffer more abuse than you may realize. Loud noises have a significant impact on your hearing and can easily cause permanent damage with excessive noise levels or prolonged exposure.
In particular, a few bad habits tend to lead to hearing problems later in life. This includes listening to loud music through headphones, inadequate ear protection in noisy environments, spending too long around loud noises, and improper Q-tip use.
When your hearing works well, you may not feel a need to care for your ears. Remember that when your hearing starts to fade, it may be too late to reverse the damage. This is why you need to take care of your ears now!