Are you a licensed mental health professional looking for a way to escape the bureaucratic regimen of big organizations? Would you like to know how private mental health practices benefit you? How about a few tips to start your mental health practice? In any case, you need to stand out among the 37,111 mental health professionals in the US market.
One way to do that is by choosing a private practice venture. Of course, you will face challenges with time management and the cost of operations. However, the end goal will be fruitful for you and your patients.
Your love for offering mental health care will drive your need to succeed in this industry. In this blog, we will discuss the benefits, tips, and challenges of opening a private mental health practice.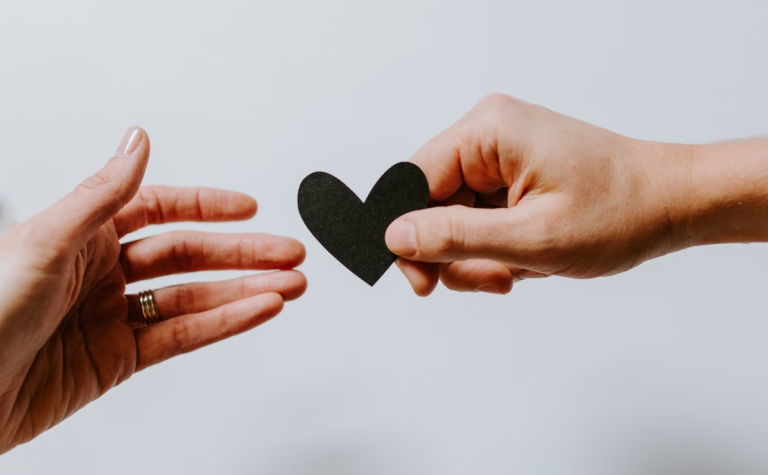 The Benefits of Starting a Private Mental Health Practice
First, you must consider whether you have the expertise to start a private mental health practice. Consider the autonomy you will get and the potential of the business. For instance, you can offer care within a singular vision without bureaucratic interference.
Moreover, you can work toward specific specialties and personal interests. Hence, you can control your schedules, clinical practice outcomes, and finances. However, private mental health practices require extra effort and business planning. Are you ready for that?
If yes, a private practice can increase earning power and boost professional success. Furthermore, you can be fairly compensated for your expertise, time, and efforts. In the end, you will feel pride in your accomplishments.
Similarly, you need to be ready for the expenses, have self-discipline, focus on admin work, and familiarize yourself with technology. Additionally, you must find new patients by marketing your private practice.
4 Tips for a Successful Private Practice
Like any other business, private mental health practices also require a proper business model. It can be successful with proper planning, execution, and operational changes. Hence, you should follow these tips if you want your private mental health practice to succeed:
Develop an initial foolproof business plan. It includes thorough budgeting, deciding on your service specialty, and making staffing decisions.
Find a reliable patient management tool, like a specialty-specific electronic medical record (EMR). With a mental health EMR service, you can seamlessly check patient data, file insurance claims, and access billing tools.
Ensure that the EMR software used complies with HIPAA guidelines. Moreover, consider various legal requirements and local business regulations.
Check the results regularly to define success, and ask patients to leave reviews. Showcase great work, help patients, and connect with the community to grow your practice.
You should expand your mental health services online instead of investing in a larger office space. In either case, EMRs for your mental health practice will be a holy grail.
According to Psyquel, EMR systems offer seamless integration, data management, and appointment reminder features. These will help you cost-effectively boost revenue and improve care coordination.
The Challenges of Starting a Mental Health Practice
The biggest challenges facing mental health care in America are cost and accessibility. As a mental health private practice owner, you must aim to mitigate this issue for your patients. For instance, you can offer online and affordable services to people living in remote areas.
But you cannot reap the rewards overnight. The journey will be treacherous, and your practice might go through a rollercoaster ride. Take a look at some challenges you can face:
Setting up can be overwhelming due to some fundamental tasks. These include buying equipment, creating a customer base, getting insured, etc.
Working with patients every day can lead to burnout and be emotionally draining. Hence, you must find ways to cope with stress through management strategies.
Demanding practice requirements and professional isolation. Working alone can take a toll on you, leading to compassion fatigue.
Moreover, your work schedule can get erratic, and you might feel helpless. To deal with these situations, you can gain more experience before starting your private practice journey. While building your mental health practice, remember to set boundaries and ask for assistance.
The Mistakes You Should Avoid
You might also make some common mistakes while starting your mental health practice. Some of them include the following:
Inadequate or out-of-proportion budgeting without knowing your financial limits
Not researching your patient base or understanding what your target clientele requires
Avoiding investment in the business side of your practice, like a secure EMR tool or a professional website
You can also make a mistake by not investing in marketing or focusing on referral programs. But your private mental health practice will flourish if you avoid these mistakes.
The Bottom Line
Lisa Balderman, the managing director of Balderman Wellness, believes that running a mental health practice requires sacrifice. She states that you can offer quality care by overcoming business operational challenges.
Of course, opening your own practice empowers you to help others. However, it also makes you an entrepreneur. That is why you must find a balance between your mental health professional and businessperson sides. You must boost your confidence and treat your private mental health practice as a business.
Doing so will help you overcome the challenges and avoid making common mistakes. This way, you can reap the benefits and focus on the tips for operating a successful mental health practice.