CBD products have become more popular in today's market given the love and praise its received from researchers and consumers alike. But, are all CBD products created equal? Do you know what to look for on labels in-stores and when buying from an online CBD store?
We're here to help answer your questions!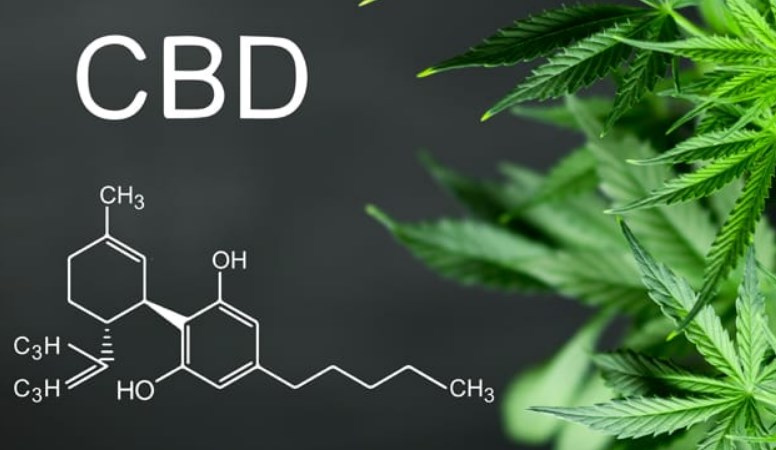 What Is CBD?
The Cannabis plant is part of the Cannabaceae family, and is composed of more than eighty biologically active chemical compounds. Of these eighty compounds, Delta-9-tetrahydrocannabinol (THC) and Cannabidiol (CBD) are the two most studied compounds. People commonly mistake THC and CBD for one another and use the names interchangeably. Although they both have very different effects.
CBD and THC affect the body and mind differently as THC has been found to increase heart rate and produce acute behavioral and psychological effects, while CBD has been found to be safe and well tolerated.  Contrary to popular belief, CBD, unlike THC, will not get you "high."
CBD was discovered in 1940, but has since been studied extensively. It wasn't until recently that CBD came into public view after the passing of the Farm Bill in 2014.
The Farm Bill defined the legalization of hemp in the United States, but with one key restriction — hemp-derived CBD products must contain less than 0.3% THC. Hemp (also known as industrial hemp), defined in the bill as a Cannabis plant, was made available for pilot programs to study. 
In 2018, the legislation was expanded by introducing new USDA regulations that allowed, not only pilot programs to study hemp, but for hemp cultivation on a larger and broader scale.  Industrial hemp was then removed from the Drug Enforcement Administration's (DEA) list of controlled substances. The Farm Bill legalizes all hemp-derived CBD, if that hemp is produced by a licensed grower, and is grown and sourced in compliance with the Farm Bill and federal regulation.
Benefits of CBD
Many claim that CBD can help in relieving anxiety, depression and post-traumatic stress disorder. Some feel that CBD can also relax those that suffer from seizures and insomnia. Those who choose to consume CBD or apply externally, feel benefits from the plant without the high. Known for its therapeutic benefits and ability to address many ailments, numerous studies have demonstrated CBD has anti-inflammatory and antioxidant properties. A natural remedy, many have turned to CBD as an alternative form of preventative care. Studies suggest that CBD is safe and tolerable, if the extract is CBD-rich rather than purified CBD. 
Studies have shown that CBD-rich products, such as CBD oil, can be found to relieve chronic pain and inflammation. While CBD can have many potential benefits, it is important to consult your doctor if you're considering CBD for health purposes.
How Can I Use CBD? 
One of the many reasons consumers appeal to CBD products is because of the versatility in application and consumption brands can offer.
For consumers that wish to apply CBD products externally, look for topical CBD products. This category includes lotions, balms, salves, patches, and lubricants & oils. For some, incorporating CBD topicals into daily routine may be preferred over ingestibles. In addition, topicals have been praised for their simplicity and ability to replace "normal" products that are already used daily such as A88CBD™ Muscle Salve, Hydrating Body Lotion, Lip Balm, Hand + Foot Cream, Bath Salts, and Essential Oils.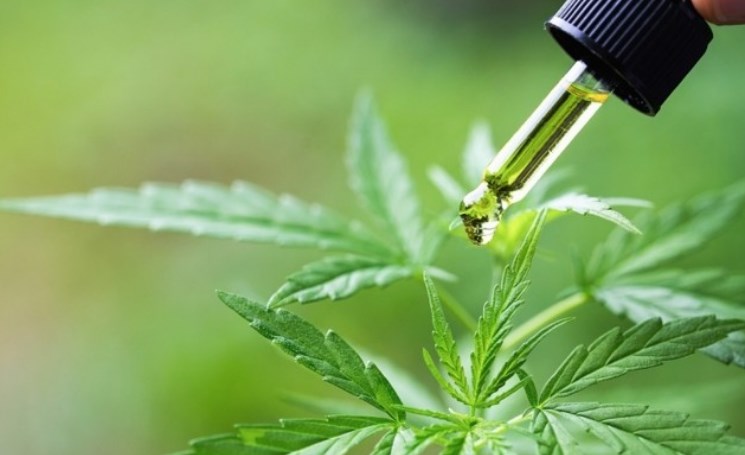 Some CBD ingestibles can be found in the form of an oil tincture. CBD oil tinctures are composed of hemp oil extract combined with CBD. However, not all tinctures are as effective and trusted as others. It is crucial to check the packaging for the amount of CBD and THC in each bottle. Furthermore, it is important to research the company before purchase and take note of where the hemp is grown and sourced. For best results, tinctures are consumed beneath the tongue. Some prefer to hold the substance in for 30-60 seconds, while some believe this technique makes very little difference on how the CBD is absorbed. It is advisable to check the directions for suggested use and further instructions.
If you are interested in maximizing the benefit, reach for a product that contains a water soluble formula such as A88CBD™ oil tinctures. A88CBD™ oil tinctures feature a unique water base, named C10™, which allows for quicker absorption in less time. With A88CBD™ tinctures, effects can be felt within 10 minutes, as opposed to normal 2 hours for other oil-based tinctures.    
Finally, CBD gummies are also available as a method of consumption. The popularity stems from their easy and consistent dosage, as well as their delicious flavor. CBD gummies are touted for their tasty and flavorful servings, as well as their relaxing properties. A88CBD™ gummies are 100% natural and come in multiple flavors like Tart Cherry, Strawberry Basil, and Lime Mango.
Who is A88CBD™
In 2018, The Alkaline Water Company was approved to trade on NASDAQ (WTER). Their accelerated growth continued through 2019 when The Alkaline Water Company announced its launch into the CBD market space under A88CBD™. Confident in their new brand, A88CBD™ now offers a robust line of CBD-infused products that contain high-quality, lab-tested full-spectrum hemp.
As mentioned, when purchasing CBD products, it's important to consider where the hemp is grown and sourced. A88CBD™ is proud of their partnership with Centuria Foods, a global leader in the production of lawfully grown and processed phytocannabinoid-rich hemp-derived CBD within the United States.
Premium Products For You
A88CBD™ has an extensive line of topical and ingestible CBD products. 
Choose from topicals such as: 
A88CBD™ Hydrating Body Lotion

A88CBD™ Hand + Foot Cream

A88CBD™ Lip Balm

A88CBD™ Essential Oil

A88CBD™ Bath Salts 

A88CBD™ Muscle Salve
As well as ingestibles:
A88CBD™ Oil Tinctures

A88CBD™ Capsules

A88CBD™ Gummies
A88CBD™ is proud to validate that our products are designed with you in mind. Created with natural, premium, and fresh ingredients, A88CBD™ products boast natural ingredients such as shea butter, coconut oil, and menthol to help relax, rejuvenate, and revitalize your body. 
Also, A88CBD™ products are Vegan, Gluten Free, and Cruelty Free so that you can feel good about what you are using. Take comfort knowing that A88CBD™ uses natural Lavender oil and Copaiba oil rather than artificial fragrances.
Thinking about incorporating high-quality CBD products into your wellness routine? Learn more at a88cbd.com!