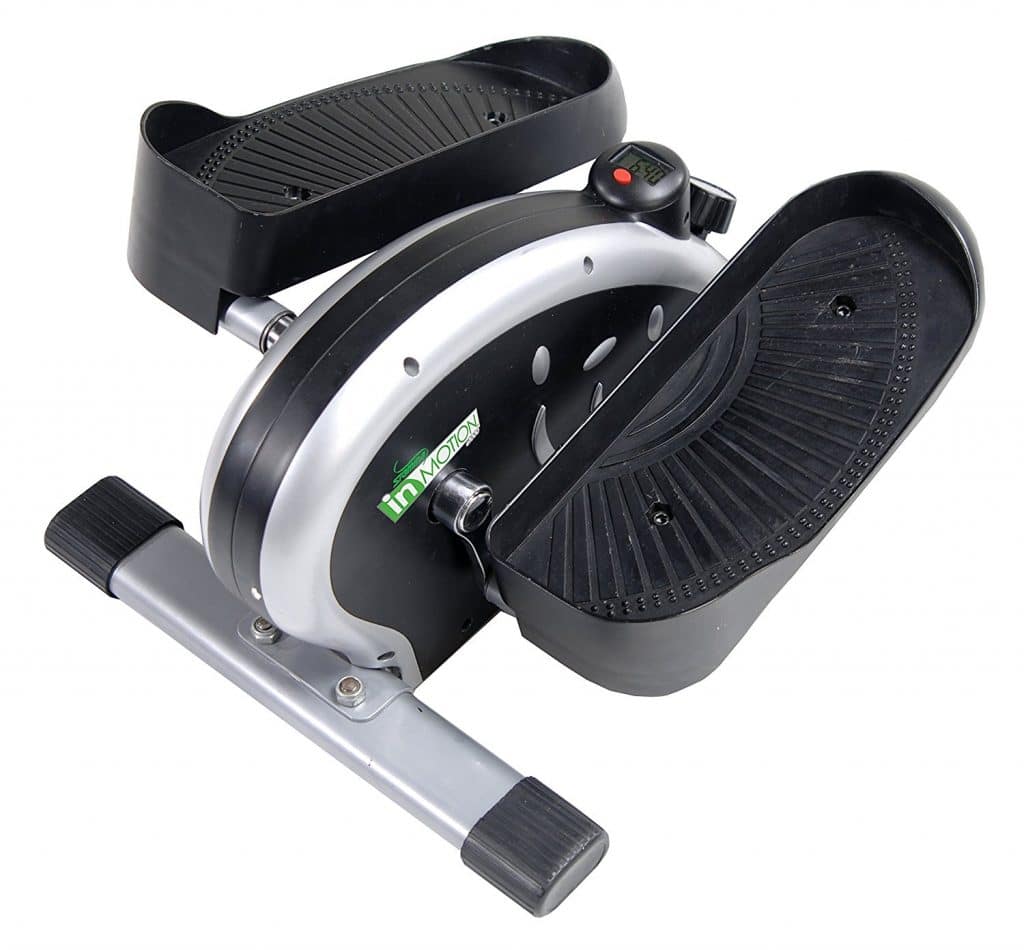 At such a low price, Stamina In-Motion Elliptical Trainer is indeed one of the affordable under desk elliptical available in the market today. With its entry-level features and powerful construction, this bike can certainly endure regular use in home or office. And best of all, it is designed with 'Foot-pedal only' approach, so it can easily fit under any desk!
Let's have a look at in-depth Stamina In-Motion Elliptical Trainer Review for deep insights.
Our Rating:
Check Best Price on Amazon.com
A Quick Review of Stamina In-motion Elliptical Trainer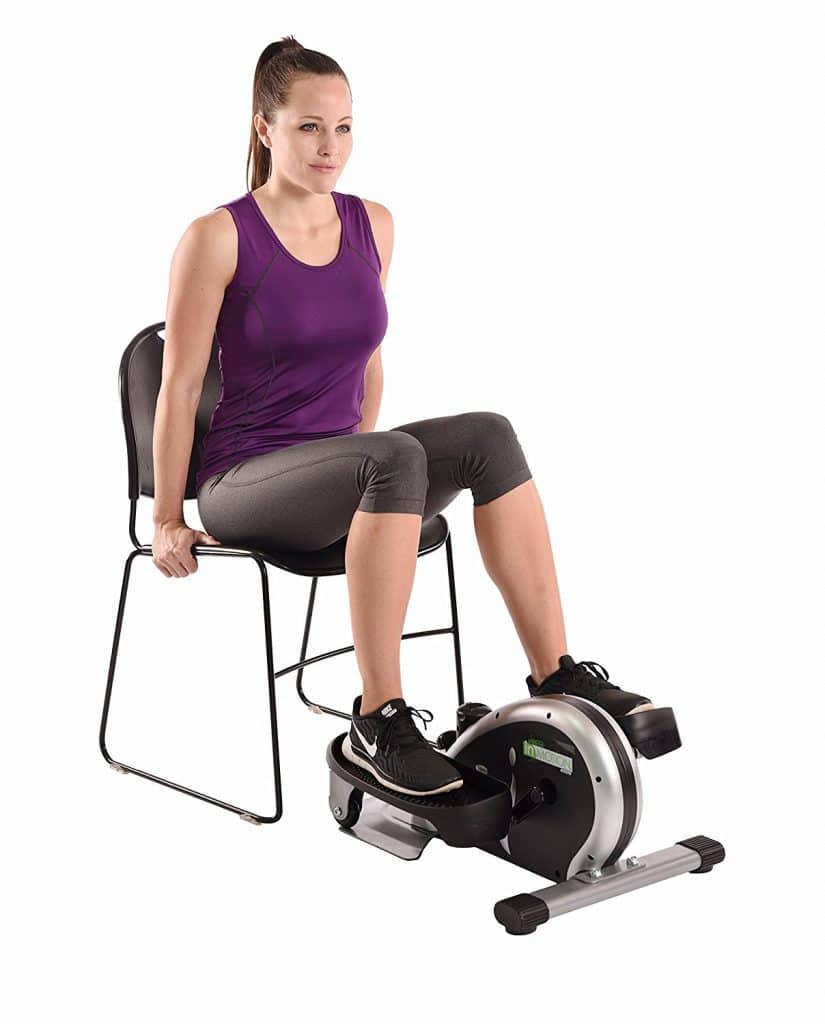 Framed with Sturdy steel components, the Stamina In-Motion Elliptical Trainer is a well-built and durable piece of exercising gear. Thanks to its petite and lightweight design, you can use this under-desk bike in your office as well as homes.
Innovatively designed with 'Foot-pedal only' concept, this bike's chassis has been incorporated with oversized textured pedals for your suitability. And so,it is extremely easy to track down these pedals under your desk, without even looking.
This elliptical trainer can fit under any desk or you can also store it in a closet after use. Deliberately designed for low-impact workouts, this bike won't be too harsh on your knees, back, ankles or hips.
The electronic monitor can capably track your workout stats like calories burned, exercising time, strides per minute and total strides. And best of all, you can use this bike while sitting, standing and it also allows reverse pedaling to target differing muscle groups.
Anyone looking for an entry-level under-desk bike that is low-priced, yet provides equally constructive results, can opt for Stamina In-motion Elliptical Trainer. Lowest resistance setting will help you build your cardiovascular strength whereas high levels of resistance can be used to tone your glute muscles, calves, thighs, etc. It has been deliberately made for home use and is not recommended for any type of commercial use.
Pros
Can be used for sitting as well as standup pedaling
Allows reverse pedaling motion for versatile use
Extremely affordable; Great value for money
Very easy to assemble
Compact and lightweight design makes portability a breeze
Oversized anti-slip pedals are very comfortable to use
Resistance levels provided are pretty decent
Monitor displays your workout metrics; Comes with a 'Scan' mode
Cons
Standup pedaling needs sense of balance, or else it might be injurious
Stride feels short while standup pedaling
No handle provided to lift the unit while moving it around
Might be uncomfortable for taller users (above 6')
Check Best Price on Amazon.com
Stamina In-Motion Elliptical Trainer Review: Features & Specs
Aimed to improve your cardiovascular endurance and tone up your leg muscles, the Stamina In-Motion Elliptical Trainer is one of the finest machines to be used in your home or office. With its low profile design and maximum pedal height of 11" inches, you can efficiently slide this bike under any desk.
Solid steel tube construction keeps the unit stable, even during standup pedaling. This bike boasts 250 pounds of user weight capacity. The bike weighs just 24 pounds and measures 24.5" in length x 17" in width x 11.38" in height.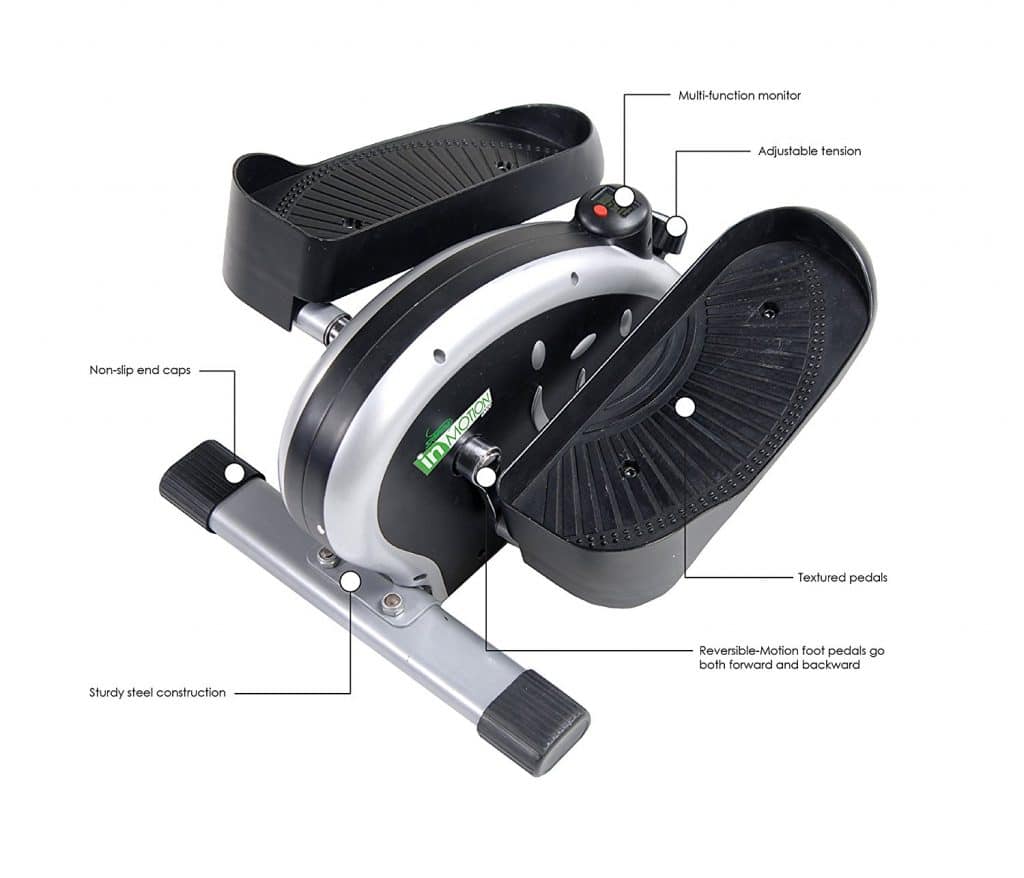 If you adjust the resistance level at its lowest, you can capably perform cardiovascular workouts. High level of resistance will help you tone your leg muscles including glutes, calves, thighs as well as help in burning waist fat. However, there are no markings provided for resistance levels.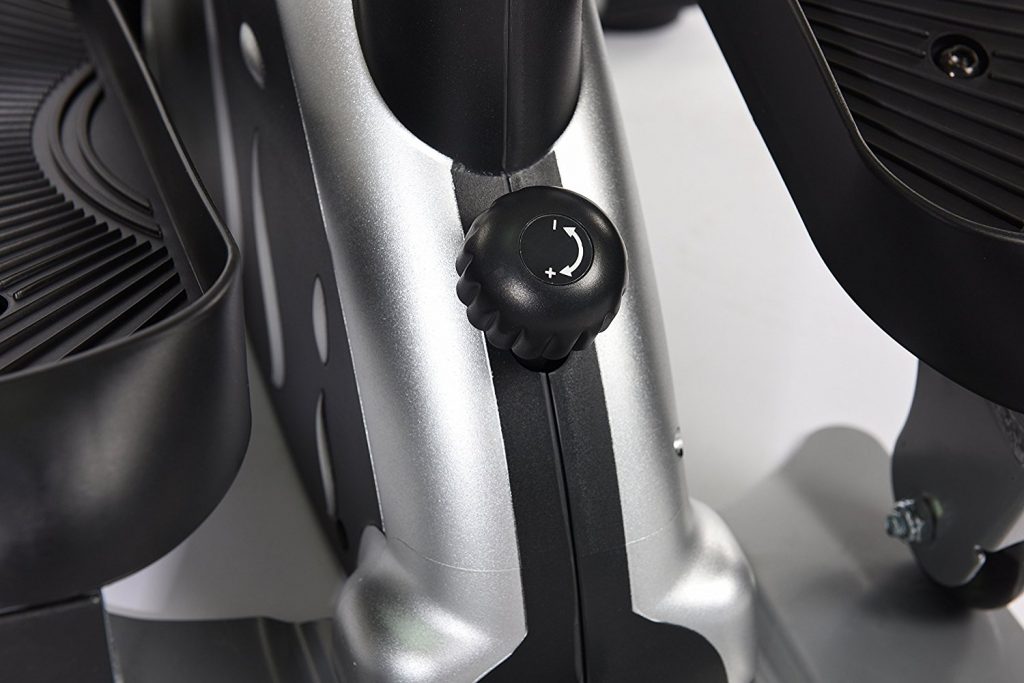 For training your lower body muscles in different ways, these foot pedals can be worked in both forward as well as reverse motion.And, you can use it for seated as well as standup pedaling.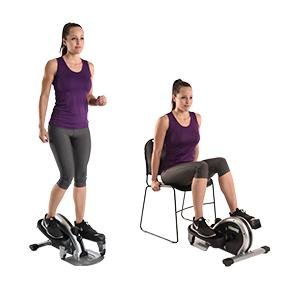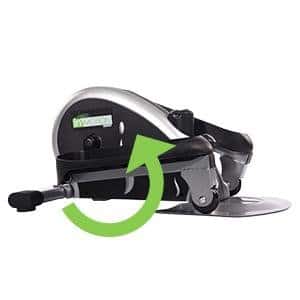 Oversized pedals have textured platform to keep your feet firm all the way through your strides. Pedal rotation height of this bike is about 11" and it has 7.5" of stride. The pedal cap of this bike can accommodate up to 13.5" of shoe sizes.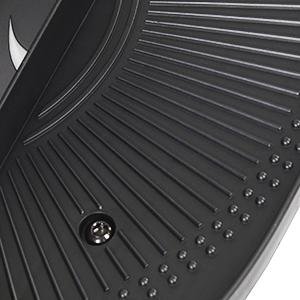 The electronic monitor shows total strides, workout time, calories burned and strides per minute. Through 'Scan' mode, you can go through all of these workout stats, as and when needed.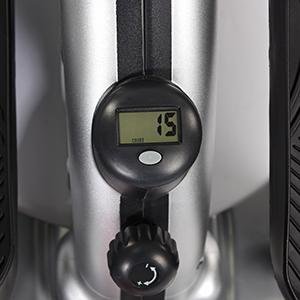 Moreover, Stamina In-Motion Elliptical Bike is offered in 3 different jazzy colors- Black, Green, and Orange, you can pick any one that suits your style. This bike is backed with 90 days of limited warranty on parts and 1 year of warranty on frame.
Check Best Price on Amazon.com
Who does the Stamina In-Motion Elliptical Trainer compete with?
For those of you who want to opt for a high-end Under-desk bike model that comes with some remarkable features, can go for FitDesk Elliptical Bike.
With its lowest pedal height of just 8", you can slide this bike under desks that are as low as 25" and perform low-impact lower body workouts.
Some of the amazing features here include 8 levels of Magnetic resistance system aligned with high-velocity flywheel, quiet and smooth pedal motion, hands-free adjustment of resistance via foot-shifter, a desk stand for handy use, transportation wheels, rolling foot massager and oversized anti-slip pedals.
Naturally, due to all of these exceptional features, FitDesk bike is high-priced as compared to Stamina In-Motion. However, Stamina In-motion bike stands out from others as it allows seated as well as standup pedaling.
Deliberately designed to be used in work surroundings, DeskCycle Desk Exercise Bike is a great buy for all the people with sedentary type of jobs who want to stimulate their physical activity.
Its patented magnetic resistance system delivers smooth and noiseless performance throughout. It is aimed to provide you with soft-impact workouts and its lowest resistance setting does not demand any effort from you.
It comes with 10" of pedal height, 8 calibrated resistance levels, large-sized pedals with Velcro Straps, bidirectional pedal motion, wider base for extra stability, desk stand for handy use and a 1000 minute monitor that shows your workout stats. As a result of all these power-packed features, this DeskCycle bike carries a hefty price tag as compared to Stamina In-motion bike.
>>> Check more pedal exercisers at here!
Featuring an exclusively smart design, jfit mini elliptical allows you to adjust the angle of pedals up to 3 different positions so as to adapt to any pedaling direction.
You can perform seated as well as standup pedaling and the unique rollerblade wheels offer smooth noiseless pedaling experience. But, these wheels need to be lubed every once in a while. The top handle can be used to lift the unit and maneuver around easily, whereas the front handle keeps your rolling chair secure with the bike.
jFit is optimum purchase for people who want an averagely priced unit for their home gyms. However, it is comparatively pricier than the Stamina In-motion bike.
Should you buy Stamina In-Motion Elliptical Trainer?
Definitely, yes! It is an impeccable purchase for users that have low budget, yet need a strong bike for regular exercises. Above given Stamina In-Motion Elliptical Trainer Review designates that it is sturdily built bike with all the basic features included. And not just that, it also allows bidirectional and standup pedaling, apart from just regular seated pedal motion! This feature is a huge bonus point for this entry-level bike.