After buying a good tennis racquet, the next important thing that you must do instantly is to look for the best tennis bag. Whether you're a newbie or a pro tennis player, having a well-designed bag can help you a lot. But, the question is how you know which bag is fit for yourself.
Although it's tough to answer clearly, if you try following the tennis bag reviews below, you will soon pick the best one.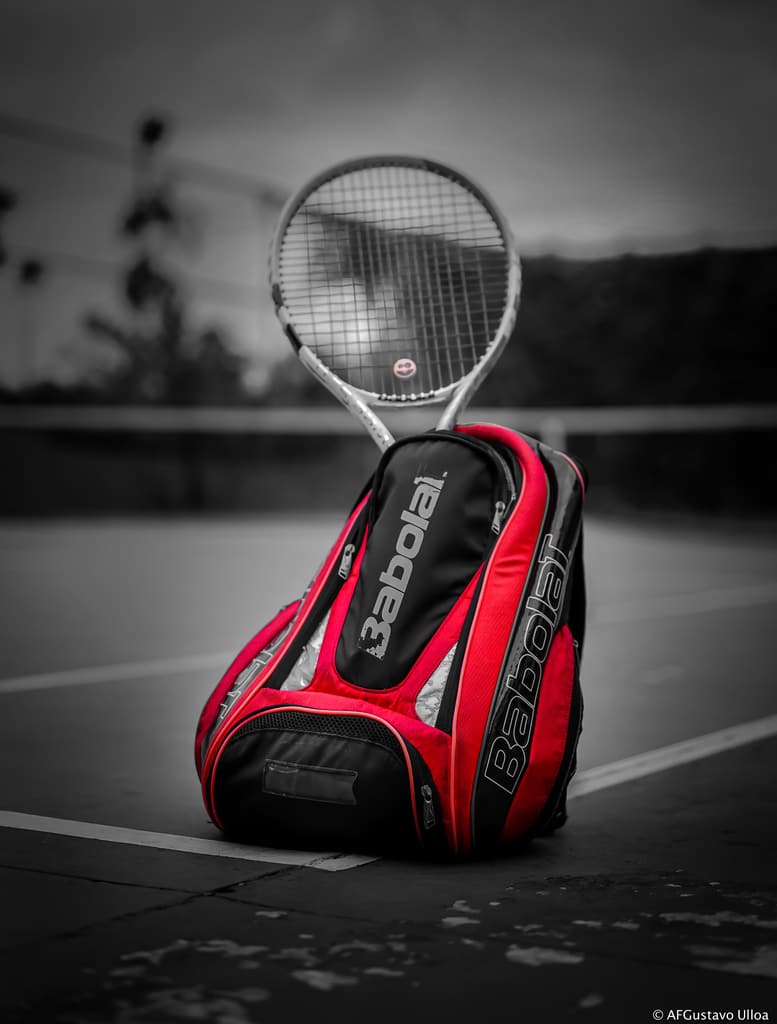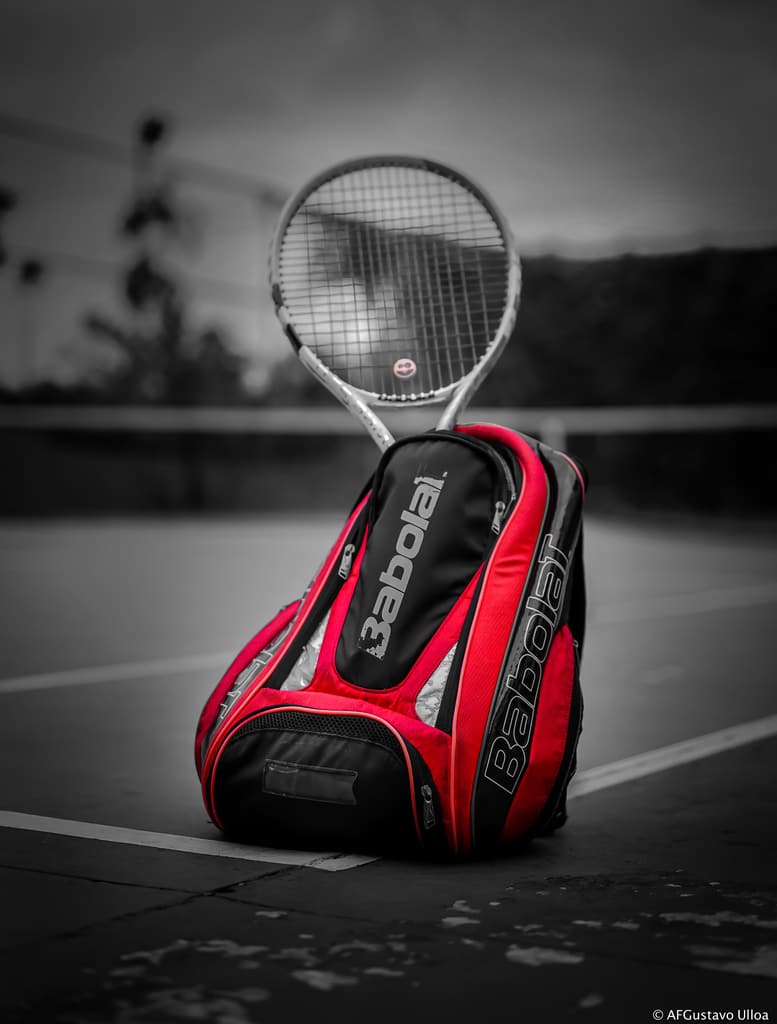 Top 5 Best Tennis Bag 2023 Comparison Chart
| | | | | |
| --- | --- | --- | --- | --- |
| Product Name | Capacity | Feature | Our Rating | Price |
| | 6-pack | Best OVERALL | | $$$ |
| | 2 or 3-pack | Best 3-pack Tennis bag | | $ |
| | 3-pack | Best BUDGET Tennis Bag | | $$ |
| | 6-pack | Best Tennis Bag for TEAM | | $$$$ |
| | Multiple packs for storing | Best for Women and Fashion design | | $$$$$ |
How to Choose the Best Tennis Bag?
When it comes to shopping for a particular item, there are many different factors to consider. Now, I will show you a couple of things that you need to concentrate on when you're going to buy the tennis bag.
Capacity
The first important consideration that you need to notice is how much capacity you want. This is often measured by how many racquets the bag can carry.
3-pack
It's the standard number for those who occasionally plays at the court or newbies to the game. If you just have one or two racquets, the Wilson Match II will become your ideal choice. Or you can carry 3 racquets at once if you want. But, the best thing is to leave the remaining space for other stuff such as towel, clothes, etc.
6-pack
For expert players, they prefer the 6-pack bag since they can carry more racquets as well as other tennis gear in one convenient size. The BABOLAT Club Line 6 offers two separated compartments so that you can hold enough items when you're going to a club or onto the court.
From 8-pack to 10-pack
The tournament players tend to pick up the tennis bag with more than 6-pack so that they can bring up to 9 racquets. The Wilson Tour Molded (9-Pack) offers three compartments for carrying more than 6 racquets together with extra stuff. In addition, it comes with backpack straps for an easy carry.
12-pack
The 12-pack tennis bag will be suitable for those who are high-intensity players. If you are going to opt for this kind, try looking at the Wilson Burn Team 12. With 3 compartments and 2 accessory pockets, you can store lots of things for your long-time tournaments.
Convenience
Bag with wheels
Instead of holding a heavy bag or carrying it on the shoulder on long trips, why don't you consider the bag with wheels? These bags allow you to transport from place to place easily. Moreover, they give enough space to store over 10 racquets and other tennis gears comfortably.
If you are interested in this type, the Wilson Tour Traveler Racquet Bag with Wheels will be ideal. This product provides two big wheels that can help you roll smoothly and effortlessly.
Backpack
As a beginner, looking for the tennis backpack is necessary. Since this type just holds from 1 to 2 racquets and some extra small items, you can hang on shoulders without worrying about the weight.
In my opinion, the best choice for this case is the BABOLAT Club Line Tennis Backpack. Not only does this bag hold 2 racquets but also come with some zippered compartments for tennis balls, shoes, water jug, etc.
Price
Similar to buying any items, you need to pay attention to their price. If you're just a newbie in the game, there is truly no sense in spending too much money on the bag over $100. Unless you're a pro tournament and need something that can hold up to 10 racquets at once.
The HEAD Tour Team 3R, in my opinion, is fit for those who are on a tight budget. With an affordable price of over $30, this tennis will be a great selection for the beginner players.
Style
What's your style? It depends on your own taste, really.
For Men
Thanks to a variety of styles and colors, the men are free to pick up any design that attracts them. Do you want a tennis bag that makes you look cool on the court? Or do you want the bag that you are always proud to bring it around? The leopard print or plain black color, just choose the one you want most.
For Ladies
As a women player, if you love fashion or something mannered, try looking at the All for Color Tennis Tote or Maggie Mather Tennis Tote Bag. These tennis bags are totally different from the ones with a standard style. Moreover, they come with different colors and patterns that can be fit for your various preference.
For juniors and kids
Children often want the bag that they can carry on the shoulder. Of course, it's lightweight, too. For this reason, I think the Aibag Tennis Racquet might be a great choice. This product can use for both backpack and shoulder bag thanks to its adjustable padded backpack/shoulder straps.
Duffle Bag
Although the duffle bag is not long enough to store the racquet, it offers plenty of room to bring many extra tennis gears. And more important, it looks stylish. The Nike Tennis Duffle is one of my favorites when it comes to the duffle bag. A black color, 100% textile, firm handles and nice logo of Nike, all are eye-catching.
In-depth Top 5 Best Tennis Bag Reviews on the Market
Thanks to a durable material, the BABOLAT Club Line 6 Racquet Bag is quite lightweight to avail as a bag or backpack. Wonderfully, it can keep all the items dry on a rainy day.
With two large compartments and one side pocket with zipper, this tennis bag is perfect for keeping all the gears protected and organized at the same time.
You can store 3 or even 4 racquets in each compartment. But, if you put 3 racquets and extra items in the bag, it might be a bit bumpy. So, please determine how many racquets you need to take to the court and which items you should bring carefully.
Pros:
Be ideal for carrying 6 racquets at once
Keep everything dry if it unexpectedly rains
Be versatile
Looks sharp
Cons:
Good for keeping racquets, not enough room for extra items
It might be small for the advanced players
2.

Wilson Match II – Best 3-pack Tennis bag
If you occasionally play tennis and have 1 or 2 racquets, you should opt for the Match II racquet bag from Wilson. Since it's an iconic American tennis brand, you are guaranteed of the durability and quality.
Although the main compartment can hold up to 3 racquets, I think 1 or 2 will be ideal because you need more space for keeping clothes or extra stuff. Meanwhile, the small pocket on the front is okay for carrying small items such as keys, phone or wallet.
One interesting thing is that the Wilson Match II comes with a removable and adjustable padded shoulder strap, allowing carrying it around easily and comfortably.
Pros:
Ideal for beginners
Very cheap
Easy-to-use shoulder straps
Made of good materials
Cons:
Fits 2 racquets nicely, not for the third one
The Head Tour Team 3R Pro can store 3 racquets inside nicely. This product also comes with a mesh pocket, permitting you to take anything you need to the court.
But, the feature that I liked most is that this tennis bag has a firm construction. This makes carrying all the racquets as well as keeping sporting goods safe all the times. Besides, a small zippered pocket on the front permits you to store personal items with ease.
Another thing is that the Head Tour Team 3R Pro has a variety of colors. So, it's not hard to look for one that is fit for your style. Moreover, this tennis bag is known as a great value for a good-looking product that can make you look like a pro.
Pros:
Good for storing 3 racquets at once
Durable and well-shaped
Offers a great-looking style with various colors
Reasonably priced
No signs of wear for years
Cons:
The straps don't come with any padding
The side pocket might be too small
Another best tennis bag from Wilson is the Federer Team Collection Fed Team that I think it's perfect for the team, especially in the short tournaments.
First of all, this tennis bag is totally fit for 6 racquets. For storing the personal items such as cans of tennis balls, towels, or wristbands, be free to put all in easy-access pockets. Another flatter compartment is great for storing keys, wallets, or phones.
The second thing is that its style. All get a blackish color with a black print logo, Roger Federer signature on its side, and a red zipper. That's why the Wilson Federer Team Collection doesn't need to be loud to look great. Wonderfully, you can use it as a bag or backpack if you want.
Pros:
Offers a great-looking style
Fit well 6 racquets and other stuff
Best for team
Good material and quality
Cons:
The zippers might be frayed quickly
With a gorgeous design, the Maggie Mather Tennis Tote easily draws an attraction from women, especially who love fashion. Moreover, it comes with a wide range of colors so that you can pick up one that is fit for your style.
Although you just hold up to 2 racquets, the exterior provides lots of storage pockets for carrying any stuff you want. Since all are zippered, everything you keep inside will be safe. In addition, this tennis tote bag is made of a water-repellent fabric. What's more, you're guaranteed its durability thanks to a double-stitched construction.
However, the drawback that makes me consider is the high price. And the Maggie Mather tennis tote seems to target only female players, not for men.
Pros:
Perfect for female players
Nice design
A variety of colors
Durable and water-resistant
Lightweight
Cons:
Lots of storage pockets, but not enough for more than 2 racquets
Quite expensive
List of Top-rated 6 Tennis Bag Brands
Aside from some factors that I've just mentioned above, you also take notice the popularity of each tennis bag brand.
1. Wilson
It can be said that Wilson is one of the long-standing companies for producing the sports-related gears to the world. The prerequisite for its longevity is all about hiring those, especially the youth, who have a burning passion for sports and be sensitive to the advancing fashion trends.
For this reason, you can expect lots of new products, updates, and new technologies every year. And this permits you to take your game to the next level with ease.
2. Babolat
Similar to Wilson, BABOLAT has created its reputation since 1875. Moreover, this brand has been providing products at the lead of technology and equipment to champions. With more than 20,000 sporting stores at over 100 countries, BABOLAT ensures to offer a variety of products for any tennis and badminton players.
3. Head
Another popular brand on the tennis market is Head sportswear company. Although it has been slowly acquiring its momentum, its innovations can compete with other largest companies in the world. Furthermore, designers at HEAD have been known to introduce new kinds of products now and again that might provide the players the best experiences.
4. Nike
No one is unaware of Nike, one of the top brands in the sports market for a long period of time. The biggest reason for its success is all about the Nike squad. Thousands of excellent and passionate people have tried to bring their company to the most noticeable sports equipment-producing business in the world. Besides, they have managed to introduce lots of technical and stylistic innovations.
5. Prince
Founded in 1970, Prince has put its name in the longest-standing sporting-producing companies in the world. What makes this brand popular is the forward-thinking and innovative products that can promote the game of every player both on and off the court.
6. Adidas
Adidas is the biggest sportswear manufacturer in Europe that is famous for the best pair of shoes as well as other necessary accessories. And this brand is also ranked on the list of the long-standing companies because it has been involved with the tennis market since the mid-1960s.
2 FAQs of Tennis Bag
What will I put in my tennis bag?
Make sure your tennis bag can hold up at least two tennis racquets, a pair of tennis shoes, a pack of tennis balls, one bottle of water, apparel, towels, and some other items.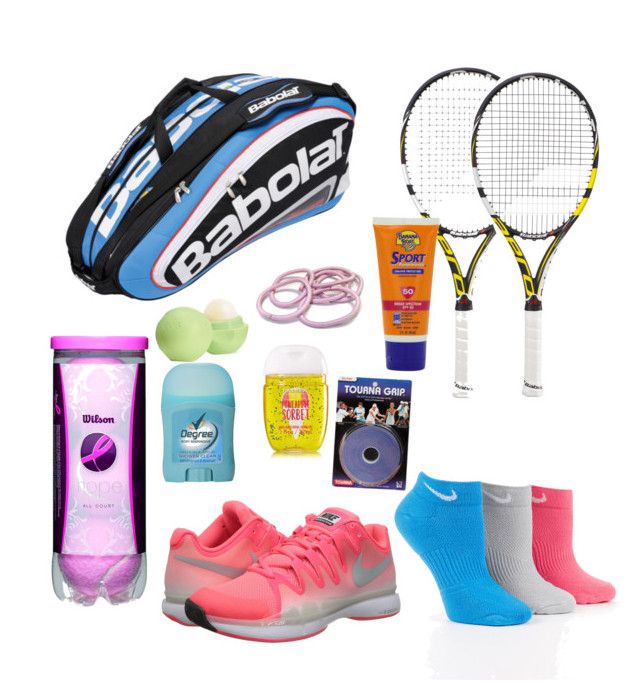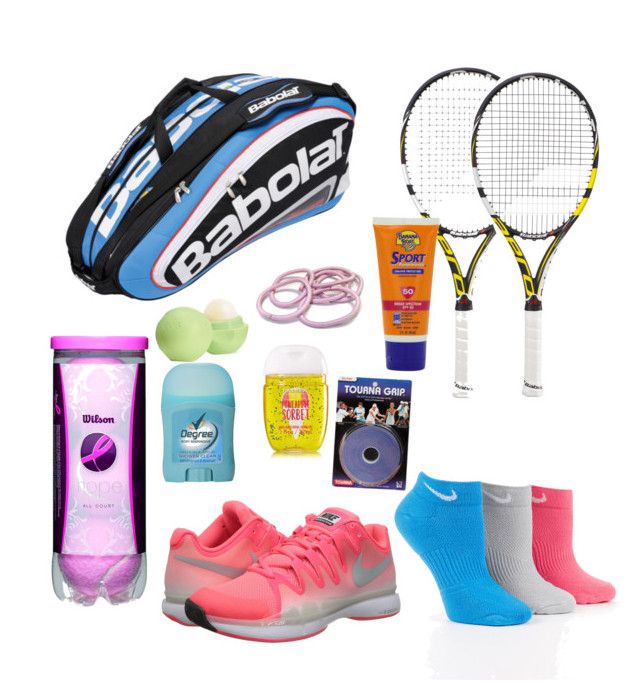 How to clean the tennis bag?
NEVER throw your bag in the washing machine and dryer! It's because the tennis bags have firm components or some sensitive padding places that can be damaged if using this way. So, you need to follow my guide to clean and keep the bag smell good all the times.
– After getting home, the first important thing is to empty out the tennis bag such as your wet towels, sweaty shirts, smelly shoes, etc. Then hang it up to air. This allows your bag clean and smells good.
– In case you think that the airing is not enough, you should try wiping it down with a light detergent. Dissolve a bit of detergent with water into a basin first. Then use a clean cloth and dampen it with the mixture. Next, gently clean the whole bag. Finally, dry in a well-ventilated place instantly after washing it with water.
– For a dirt spots or stain, you should do a light scrubbing with a wetter rag until there is nothing left. Wash it with the clean water and dry immediately.
Which Best Tennis Bag should I buy?
"I prefer bags with wheels so that I can hold up more than 10 racquets for my upcoming tournament," "I'm okay with the small bag, but I need something looks stylish," "I just want the bag with a low price because I'm on a tight budget."
With tons of different ideas, choosing the best tennis bag is totally up to you. Since you set your feet to my last part of the tennis bag reviews, I believe that you have no worry about the suitable one for yourself. Is it right?
To me, I prefer the BABOLAT Club Line 6 Racquet Bag. It's ideal for carrying 6 racquets comfortably and even keeping all dry if it rains unexpectedly. Interestingly, this product can be used as a bag or backpack. And its affordable price is okay for me.
Well, do you need any information about this topic? If yes, just type your thoughts in the box below and I will help you answer instantly. Once again, thanks for reading!