If you have just started to play the tennis sport, choosing your ideal Tennis ball can be a mind-boggling process, as most of them look the same.
There are several types of Tennis balls offered by manufacturers, each deliberately made for distinct purposes. Be it for professional or recreational use, for hard courts or indoor courts, for kids or adults, you will myriad of options available in the market. Whatever you choose, it will highly affect your tennis game depending on the quality of craftsmanship and brand.
With heaps of renowned brands offering fine-quality balls, it can get really hard to zero in on one choice. And so, we have reviewed Best Tennis Balls available in the market today, based on their build quality, affordability and performance.
Following Tennis Ball Reviews will help you choose your optimum Tennis ball that abides with your requirements.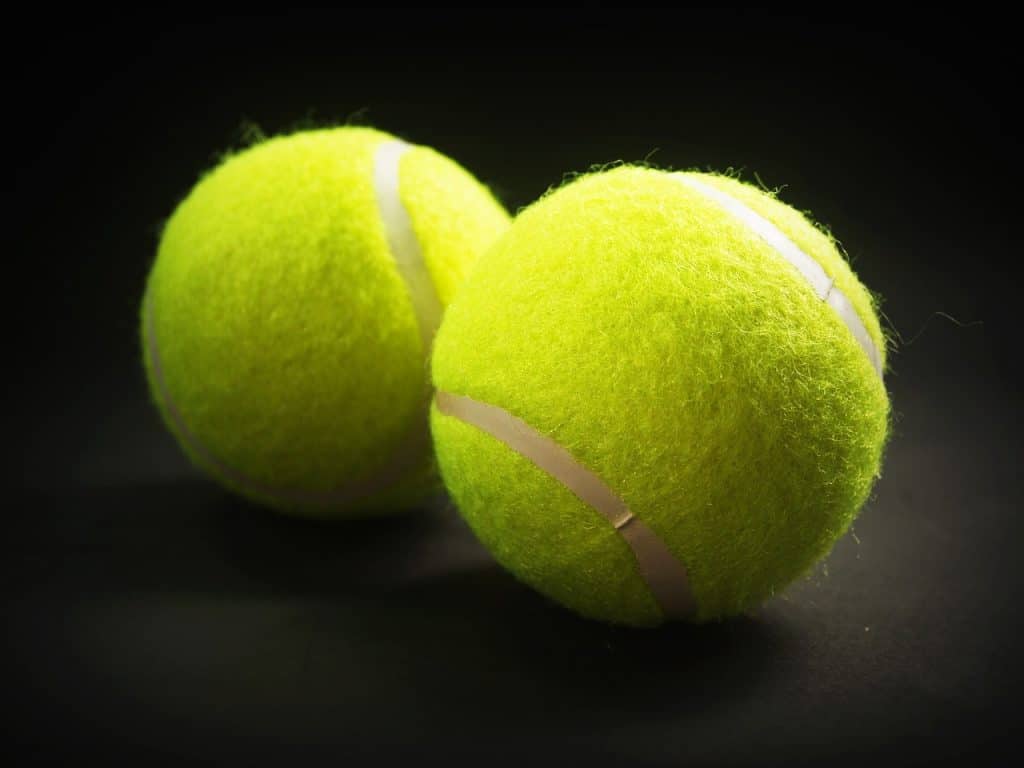 Top 5 Best Tennis Balls 2023 in the Market
| | | |
| --- | --- | --- |
| 1 | | Best For Beginner to Practice |
| 2 | | Best Extra Duty Tennis Ball & for Hard Courts |
| 3 | | Best Pressureless Tennis Ball |
| 4 | | Best Regular Duty Tennis Ball & for Clay Courts |
| 5 | | Best Budget Tennis Ball and for Ball Machine |
Discover 6 Different Types of Tennis Balls
1. Pressureless and Pressurized Tennis balls
Tennis Balls can be differentiated according to their design, type of application and durability. Two main types of Tennis balls are Pressureless and Pressurized Tennis balls.
Pressurized Balls
Most commonly used Tennis balls nowadays are Pressurized balls, speedy and high in velocity. Such balls are utilized in tournaments by Expert players. Here, internal pressure of air is what provides bounce to the ball along with optimum speed and spin. Usually offered in vacuum sealed cans, the Pressurized balls deliver excellent bounce right out of the box. They also travel much faster as compared to non-pressurized balls, thanks to its lightweight body.
On the down side, this optimum spin, speed and bounciness does not last longer. The lifespan of it being maximum 2 weeks. In professional tournaments, such balls are usually replaced after each match. Air starts to leak out of such balls, causing them to lose their bounce quickly.
To tackle this problem, top manufacturers have started to upgrade their design so as to make Pressurized balls more endurable. For this, a synthetic rubber coating is reinforced over regular inner rubber core to prevent the air from seeping off. And, most balls are also incorporated with interlocked felt layer which are highly durable and do not wear off very easily.
Pressureless Balls
Pressureless balls produce bounce from their outer rubber shell rather than interior air. Such design is optimal for beginners as they do not lose their bounciness with time. However, they are slightly heavier as compared to other tennis balls and tend to hit harder on the racquet. Hence it is not preferred by professionals much. Use it for recreational games or for practice sessions with ball machines.
With repeated use, such balls lose their felt and the exterior rubber shell also becomes soft, causing it to become more bouncy. But, it might not deliver very great bounce when you first start to use it. Unlike pressurized balls, you don't need to replace these very often, making them more cost-effective. This thing explain why they are used for Tennis Ball Machine to practice
2. Level: Recreational, Championship or Professional Use
Tennis Ball Manufacturers offer Tennis Balls based on your game level viz. Professional level, Championship level and Recreational level. Amongst this, the type of ball you choose will completely depend on your desired features and your skills of game (advanced or novice).
Recreational Level Tennis balls
Recreational level Tennis balls are suitable for training sessions and for novices who are just getting into playing Tennis. Such balls also can be utilized along with Tennis ball machines. They are soft to touch, are not much pressurized and also are extremely low-priced.
Championship Tennis Balls
Championship balls are more ideal for average tennis players who want to master their serve strokes. These balls are used in different League games or small-scale tournaments. Different brands manufacture Championship Tennis balls in Regular duty, extra-duty as well as for higher altitudes, you can select as per your convenience.
Professional Level Tennis balls
As name suggests, the Professional level Tennis balls are for advanced players across the globe. Such balls deliver high performance with just the right amount of speed and control. For gaining competitive authority on the opponent, advanced players (during serve) thoroughly examine these balls and select the one with consistent nap and desirable seams. Such balls are also manufactured in regular-duty, extra duty as well as for higher altitude games.
3. Regular-Duty Balls vs. Extra Duty Balls
The key difference between Regular Duty Tennis Balls and Extra Duty Tennis Balls is their endurance against surfaces of court and layer of felt.
Regular Duty Tennis Balls
Regular Duty balls are aimed to be used for Clay courts or indoor courts. Their design feature thin layer of felt or nap made to reduce the absorption of clay whenever it hits the court. In this way, your strokes won't be obstructed majorly. However, such use tends to fluff up the ball as well.
Extra Duty Tennis Balls
Whereas, the Extra Duty balls are made with consistent and heavy-duty felt to endure hard courts or grass courts better. Additionally, the felt is not very tightly woven across the core of the ball. Which is why, it performs much better.
If you use Extra Duty Tennis balls on Clay courts, the thick felt will pick up dirt easily, causing the ball to be heavier. One common misconception regarding Extra Duty Balls is that they are heavier than regular duty balls, which is not true as they only use heavy thicker felts.
4. High Altitude
High altitude Tennis balls are specifically recommended for players who play at higher altitudes, and not at sea level. At higher altitudes (more than 4000 feet), the tennis ball will travel too speedily, go farther away and bounce much higher, which is undesirable.
This is because of the lower air pressure, and you will need precise control over the ball. To overcome this issue, manufacturers produce High Altitude Tennis Balls whose cores are not as dense as regular pressurized balls. This will help to lower the bounce. And, they are also slightly bigger in radius than regular or lower altitude balls.
Source: http://www.tennis.com/gear/2012/10/que/39619/
5. For Beginners and for Kids
Kids willing to break their way through Tennis sport, need to look for tennis balls designed with slow-movingpace, so they can easily catch up with the speed of the ball. This will help them to get used to the game. To encourage tennis amongst young players, ITF announced different court sizes, levels and balls in 2012 particularly for beginners and kids.
Tennis balls for beginners are foam or felt balls that have very slow pace and are perfect for training/coaching sessions. Mainly, there are 3 type of stages- Red, Orange and Green. All of which are designed to let you work on your hand-eye coordination, demand over ball and improve visibility as well.
Source: https://www.tennisexpress.com/junior-training-tennis-balls
Stage 3 (Red Tennis Balls)
Red foam or felts balls are used for children between 5-8 years of age, so they can work on their game, enhance confidence level and boost coordination skills. Balls in this stage are made to be played on a 36-foot court. These are the slowest moving balls amongst all, giving plenty of time to the beginners to figure out every shot before hitting.
Stage 2 (Orange Tennis Balls)
Orange balls tend to have low flight time and velocity, perfect for kids between 8-10 years of age with average tennis playing skills. They are approved to be played on 60 foot courts and you can utilize them to work on different styles of strokes. They seem to have pressure up to 50% as that of regular tennis balls, which slows down your game.
Stage 1 (Green Tennis Balls)
Green balls qualify as closest stage to using regular tennis balls. These balls do not bounce too high, so kids can work on their control over the ball and precision of strokes. Stage 1 balls are best to be used on full size 78 foot courts. It is recommended for children above 11 years of age. Green balls have pressure up to 75% as that of a regular tennis ball.
6. Other Special Tennis Balls
Other Specialty Tennis balls are those made for specific type of application with special design approach.
For Tennis Elbow
If you constantly mishit the ball (during beginner stage) or overuse your muscles with too much practice, it might cause shock to your elbow joint. Further, leading to soreness and tenderness outside the elbow.
For people suffering with this condition, there are specialty tennis balls made which do not put much impact on the elbowor arms and are easy to stroke. Dunlop and Wilson offers some great 'Elbow Ease' Tennis balls.
For Dog
The felt used for pelting a tennis ball has the ability to wear down your dog's teeth. Tennis balls specially made for playing with pets generally have stronger core and are made from non-abrasive material, so they won't tear apart with rugged use.
Dogs love bouncy balls, and so specialty balls made for dogs mightproduce high bounce or even with squeaky features.
For Cricket
There are also specialty Tennis balls made for Cricket that travel with high speed and are not as bouncy as regular tennis balls.
Top rated 5 Best Tennis Balls Reviews for 2018
Penn introduces Pressureless Balls for all the Novice Tennis players out there as they tend to slow down your game a bit. 48 Pressure-less Balls are all stacked in a Plastic bucket with handle for easy portability, whenever needed. These Practice Tennis balls work great together with Tennis Ball machines or during individual training sessions.
Premium quality of felt gives soft and smooth sense to them. Whereas, the plastic bucket provided is Reusable, so you can easily carry Tennis balls to the court anytime.
There are 48 different balls, meaning you don't have to wait and collect every other ball during practice. Instead, you can concentrate on mastering your serve strokes.
Given its Non-pressurized cores, these balls gain their bounce from outer shell rather than interior air. Which is why, they tend to achieve more bounce with time and also offer better durability.
Pros:
Excellent Pressureless Balls- ideal for beginners to practice
Feel soft and smooth to touch
Storage Bucket with handle allows quick portability
Delivers consistent bounce
Lid of the bucket has convenient design
Seems to work great with tennis ball machines
Cons:
Tennis balls might feel somewhat heavy
Might not bounce easily at first
The Penn Championship Extra Duty Tennis Balls are officially used for USTA League Tennis and are an optimum choice for Tennis pros. These are Best Extra Duty Tennis Balls, especially for playing at hard tennis courts. Constructed from natural rubber, they tend to give consistent bounce and also reduce shock whenever it hits the court.
Unlike poorly made fuzz, these Penn Championship Balls feature interlocked wool fiber to prevent it from early wear and provide better longevity. Whereas, deep elastic seams prevent it from cracking. Moreover, the controlled fiber release provides consistent nap to the ball throughout. Further, this helps to enhance your performance with reliable spin and speed.
Penn offers these Best Tennis Balls in multiple cans as a useful gear for every season game. This particular Championship Tennis Balls are offered in 12 Cans with total 36 Tennis Balls (3 balls in each can). And significantly, the Championship line from Penn is USTA and ITF approved.
Pros:
Great value for money
Ideal for players who want to enhance their game on hard courts
Offer fairly good bounce
Durable to use
Cons:
Might lose its bounce with time
One of the Best Pressureless Tennis Balls for practice sessions, these Gamma Sports Balls can be purchased either in a mesh bag (18 balls) or a Poly Bucket (48 balls). Thanks to the pressureless design, these balls will deliver maximum performance and won't lose its bounce with time, like pressurized balls.
Given its high durability, it is one of the best options for average players who want endurable balls for training sessions. And best of all, you can also use them with tennis ball machines. One key bonus feature about Pressureless Tennis balls is that they can be used on all kinds of courts, be it soft or hard without causing much trouble.
The reusable mesh bag is what allows you to carry these 18 balls handily, anywhere you wish. If you choose the Bucket option, you will get a durable and reusable bucket boasting a convenient handle and lid design.
Pros:
Best Pressureless Balls for average players
Do not tend to lose its bounce
Durable design
Handy mesh bag or bucket provided for effortless maneuvering
Can be efficiently used with Ball machines
Cons:
Felt on the ball might wear too quickly
Not for Advanced players
Wilson Championship Regular Duty Tennis Ball are best used on Clay Courts and Indoor Courts. And that is because, the Duraweave Felt by Wilson offers great longevity, enhanced control and good performance. This felt won't wear off beforehand, even with rugged use. You will get a 4-pack viz. 4 cans with total 12 balls (3 balls each can).
The design of the ball is quite sturdy and also has a fair amount of bounce to it. Since, it is a regular-duty ball, they might not be as durable as heavy-duty ones. However, they certainly hold the nap well for using on clay courts or indoor courts.
Moreover, these best tennis balls in regular form are offered at a very reasonable price and feature a bright green color for easy spotting under dim light settings.
Pros:
Offer fairly good bounce
Best regular-duty balls for clay/indoor courts
Great value for money
Durable felt design- High performance and enhanced control
Fine-quality construction
Cons:
Not as durable as heavy-duty balls
They might go flat with regular use
Tourna Tennis balls boast a Pressureless design and offer a consistent bounce throughout the lifespan of the ball. You are offered these balls along with a Reusable Mesh carrying bag for quick storage and easy maneuvering to the courts.
As for price, we can say these are one of the best budget-friendly balls. And best thing is that they work seamlessly with tennis ball machines.
Total 18 Pressureless balls from Tourna have been incorporated with highly durable felt to prevent them from wearing off too early. They are even safe to be used for playing with your dogs. These Tennis balls are of standard size and tend to bounce to a regulation height.
At such a low price, it is indeed an impeccable option for novices, average players seeking bouncy gear for practice sessions.
Pros:
Extremely cost-effective
Offers a very good bounce
Ideal to be used with ball machines
Comes with a durable felt
Perfect for practice sessions on any court
Cons:
Not for professional use or advanced players
Might give out unpleasant chemical smell
Top 7 Best Tennis Balls Brands in the Market
Tennis is an enthusiastic game that is optimum for all skill levels and age groups. With advanced technology, tennis balls now certainly feature enhanced design and high performance as compared to those introduced in past several years.
Amongst heaps of Tennis ball manufacturers, some of the very popular brands are:
1. Penn​
Penn, established in 1910, manufactured Pressurized Ball cans primarily. With their state-of-the-art technology and upgraded design approaches, Penn has managed to launch Tennis balls with Extra Duty, Regular Duty, for High Altitudes and also Pressureless balls. Penn Tennis Balls are more commonly used at Championship level in small tournaments and League matches. You can efficiently use them on hard courts as well as soft courts, depending on type of the ball.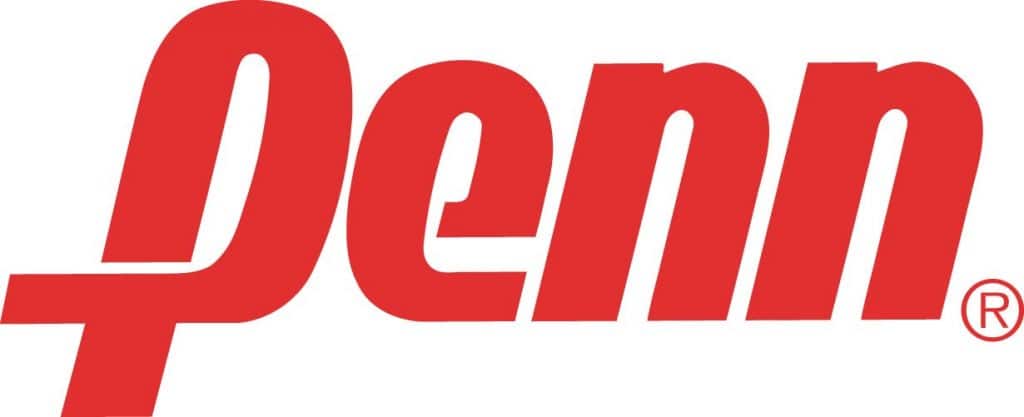 2. Dunlop
Dunlop Tennis Balls are progressing their way through Tennis market since 1924 and have a wide range of products specifically in Pressurized Tennis balls, most of them approved for ITF and USTA tournament plays. Dunlop is currently a leading supplier for ATP World Team Championship and similar such high level Championship tournaments.

3. Wilson​
Wilson, officially launched in 1913, is highly specialized in manufacturing of Tennis Rackets. However, they have also established their foot in Tennis balls production. Wilson Tennis balls were the official balls used in major tournaments like US Open and Australian Open. You will discover a wide range of Tennis balls from beginners to those for major games.

4. Gamma​
Gamma, founded in 1972, provides extremely affordable range of products for Beginners and kids. Gamma Tennis Balls are impeccable to be used for practice and coaching sessions. From foam balls to Pressureless Balls, you will find several suitable products deliberately made to encourage young players out there.

5. Slazenger​
Slazenger, a British Sports Goods manufacturer founded in 1881, is the one of the oldest sports gear brands and biggest sellers in UK. Their Tennis balls were first requested to be played at Wimbledon by pro tennis players. You will find several Slazenger Tennis balls aimed for beginners as well as professionals.

6. Prince​
Prince, since 1970, has known to introduce different Tennis equipment including ball machines, rackets, balls, other accessories and even apparels. Though, you might not find very huge variety of Tennis Balls by Prince. They offer high-quality Championship level tennis balls (Pressurized), in Extra Duty as well as Regular duty forms.

7. B​abolat
Babolat is a French company known to manufacturer Tennis equipment such as racquets, balls and strings. Babolat hosts many Tennis balls for beginners and also Pressurized Ball cans for indoor/clay courts.

Some Facts about Tennis Balls you should know
What are Tennis Balls made of?
In early age, Tennis balls were made out of leather or cloth. Today, Tennis balls are made from Natural and Synthetic Rubber outer shells.
How are Tennis Balls pressurized?
Pressurized Tennis balls are made by integrating (sealing) two-piece rubber shells together, which is then filled with pressurized air. Felt used for covering the Tennis balls is generally made from Nylon or wool fabric.
Two half shells are glued together and compressed air is filled into them via injection process. They are later bathed in glue and felt is wrapped onto the rubber core.​
Are Mens and Womens Tennis Balls different?
In terms of size, pressure and design, Men and women use the same balls. The only differing feature used here is the Felt. Men usually use Extra Duty Tennis balls with heavy thick felt, whereas Women use Regular Duty Tennis balls with thin felt.
What do the Numbers on Tennis Balls mean?
Numbers on the tennis balls are actually provided for a very significant reason. If you open a Pressurized Can of 3 balls, all of the 3 balls will have same number, say 1. This is because, whenever you play on public courts, they are other adjacent courts as well.
To prevent your ball from going astray or if it ends up being in other court, you can easily identify your specific ball with number on it. Just take note of the number and manufacturer's name on the ball. This is very important, as you do not want to use other less effective balls in courts, as pressurized balls tend to lose their bounce with time. These numbers can range from 1 to 4.
How long do Tennis Balls last?
Lifespan of a Tennis ball completely depends on the type of material used, where it is used and how it is used. Pressurized balls have average lifespan of about 2 weeks (maximum 9 games).
Some other facts you maybe should know:
Where to buy Tennis Balls?
Best place to buy Tennis balls would be Amazon.com, as you can easily go through tons of customer reviews, compare competitive products and purchase in bulk quantity as well. Moreover, Amazon.com hosts several sale prices and exciting deals/offers time-to-time, which you can avail.
Which Best Tennis Balls should I choose?
Comprehensively, a fine quality of Tennis ball makes a huge impact on your game and so it is important to figure out your most suitable type of Tennis ball. Selection process is indeed not so easy, you need to consider your skill level, court size, location (altitude) and so many other factors before zeroing in on one choice.
Several prominent brands offer various types of Best Tennis balls for professionals and amateurs. Hope above mentioned all-inclusive buying guide along with tennis ball reviews will help you select your impeccable one.
Tennis ball machine is noteworthy tennis equipment that is extremely reliable and handy gear, especially for practice sessions. It allows you to practice different style of shots as it shoots balls at you in different programmed styles. Find out more about them in our complete buyer's guide and review of Tennis Ball machines article.