A power rack is an exercise equipment that aims at fulfilling your everyday exercise needs. Not only is it effective but it is also safe and promotes diversity. This is because you can perform a number of exercises effectively. No matter the reason you are seeking to exercise, this equipment will help you meet those objectives.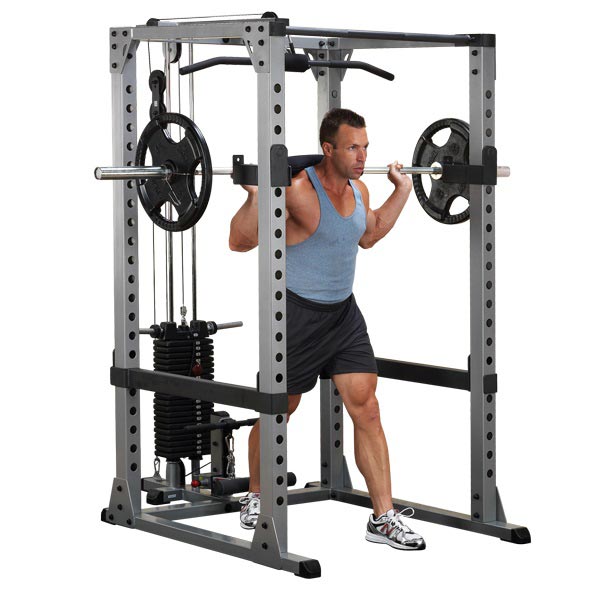 Power racks are designed differently to suit different ideologies. In this, the power racks you will see in commercial gyms may be different from those you seek to own in your home gym. However, they all seem to work the same way. The difference comes in with their specified features.
Overall, using a power rack comes with a number of basic guidelines and tips. You first need to understand the components of a power rack for.
It is advisable that you perform all exercises in the power rack. Whether you are working on squats or deadlifts….working within the racks is important due to ensuring safety. Many individuals will squat outside which seizes to make sense since the risk involved is higher.
You will be able to lift more weight than you can from a floor. You to be able to use it properly. There are four posts linked together in an effort to ensure it is stable. The space in between varies from one power rack to another but on average, the distance is normally 48 X 48 X 84 inches long, wide by tall. There are also bar catches and safety catches. These ensure safety measures are in place. In addition, it enables you to exercise inside the power rack.
For beginners, proper use of a power rack is very important. With lack of experience, they are more likely to hurt themselves if they use the power rack wrongly. Many a times, the first lift may be easy to achieve but it becomes difficult to repeat it. In this, individuals will seek to drop the weights. Though this seems to be the only option, it is also dangerous. With a power rack, it should be safe to leave them at the safety pins.
A power rack enables an individual to work on weights without having to lift the weight. Instead, you will be lowering them first before lifting for a repeat exercise. This prevents straining your body muscle right from the start thus ensuring you work out over longer periods of time.
An added advantage of using a power rack is that you get to exercise your entire body. This defines its diversity capabilities. Whether you are looking to lose weight, gain some muscle or simply remain physically fit, using a power rack will help you achieve these objectives as a single goal or as a combination of all three. Keep in mind that to meet these objectives, you need to understand how to use the power rack.
The very first step is that you work out in the racks. This allows for safety while at the same time preventing yourself from straining your muscles. Whether you are a beginner or an expert, this piece of equipment will get you exercise on a variety of work out programs. Though the exercises may be heavy duty, you can entrust this tool to keep you safe as long as you are using it as directed.
Looking at the different work out routines, they raise different methods of using it. However, the above guidelines and tips look at the overall overview of using all types and brands of power racks. Keep in mind that the key of how to use power rack is to ensure safety and reduce the risk of injuring yourself.